Hobo Nickel Carvings by Paolo Curcio aka Mr. The (14 Pictures)
Die bis ins 18. Jahrhundert zurückführende Geschichte der Münzenschnitzerei, die sogenannten Hobo-Nickels haben wir Euch hier auf WHUDAT bereits vor geraumer Zeit vorgestellt. Der Künstler Paolo Curcio aka Mr The ist ein absoluter Meister dieser Kunstform. Als Motive dienen ihm hier, neben den traditionell am häufigsten eingesetzten Totenschädeln auch Figuren aus Literatur und Popkultur wie E.T. oder Moby Dick. Alle Bilder findet Ihr wie immer nach dem Jump – biddeschön:
Skulls and other images of death feature most commonly in hobo nickel art, but Artist Paolo Curcio aka Mr.The also etches impressively detailed illustrations of figures from literature and pop culture into his coins.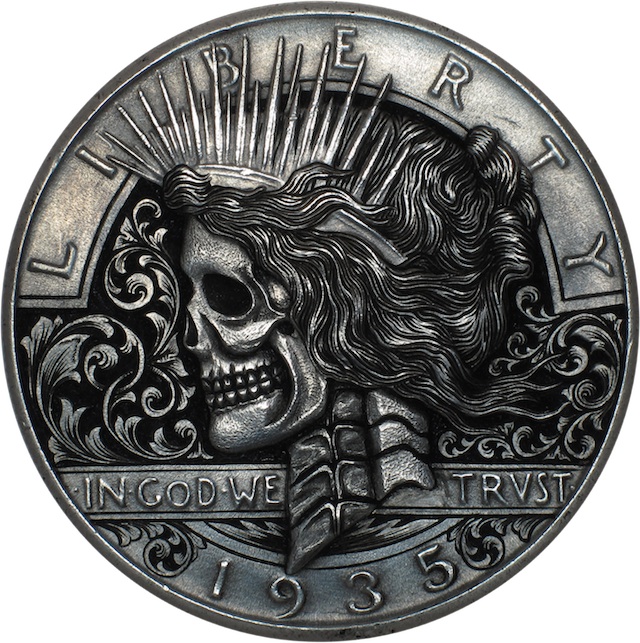 More pictures on page 2 – click below!
Kommentare