"Hip Hop Revolution" by New York-based Photographers Janette Beckman, Joe Conzo & Martha Cooper
Mit der Foto-Ausstellung Hip-Hop Revolution präsentiert das Museum of the City of New York derzeit die dopen Arbeiten der Fotografen Janette Beckmann, Joe Conzo und Martha Cooper, welche die Hip Hop-Kultur im Big Apple bereits seit seinen Anfängen dokumentierten. Die aktuelle Ausstellung umfasst weit mehr als 80 Originalfotografien, die zwischen 1977 und 1990 sowohl die Kultur, als auch den Look dieser Zeit näher beleuchten. Zu sehen gibt's unter anderem Persönlichkeiten wie Afrika Bambaata, Queen Latifah, Run DMC, Eric B. und Rakim sowie einen blutjungen Busta Rhymes. Neben Fotoaufnahmen dokumentieren zudem auch Zeitungsausschnitte, Bücher, Flyer und andere Artefakte die goldenen Ära des Hip Hop. Noch bis zum 13. September lässt sich die Ausstellung im New Yorker Museum auf der Fifth Avenue besuchen. Einige Fotografien daraus gibt's direkt hier unten:
"Hip-Hop Revolution" presents more than 80 photographs taken between 1977 and 1990 by three preeminent New York-based photographers—Janette Beckman, Joe Conzo, and Martha Cooper — who documented hip hop from its pioneering days through its emergence into mainstream popular culture.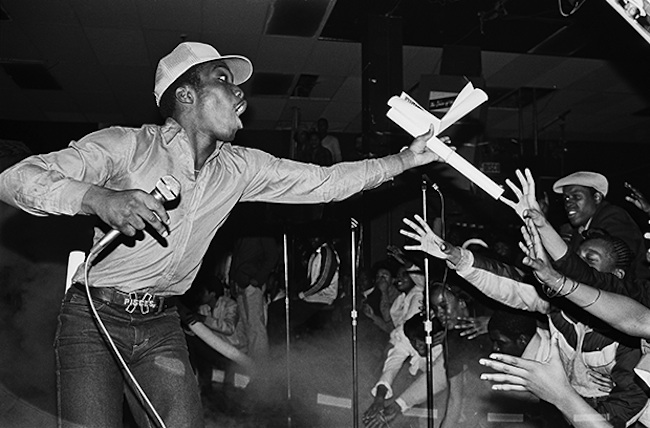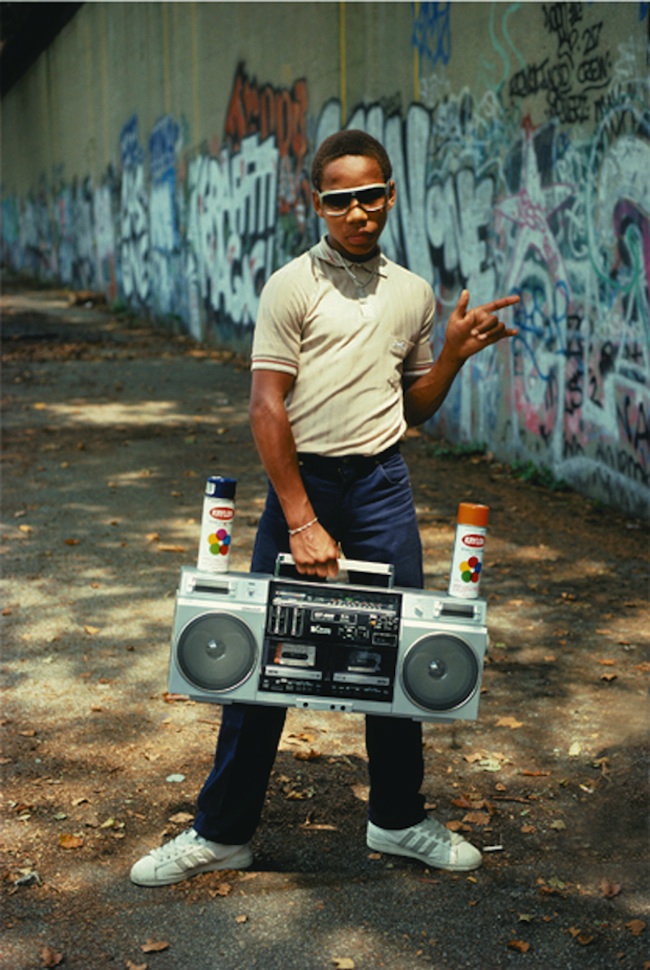 ___
[via mashkulture]
Kommentare