Dreams of Glory: Controversial Statesmen Portraits by Emanuele Ronco (7 Pictures)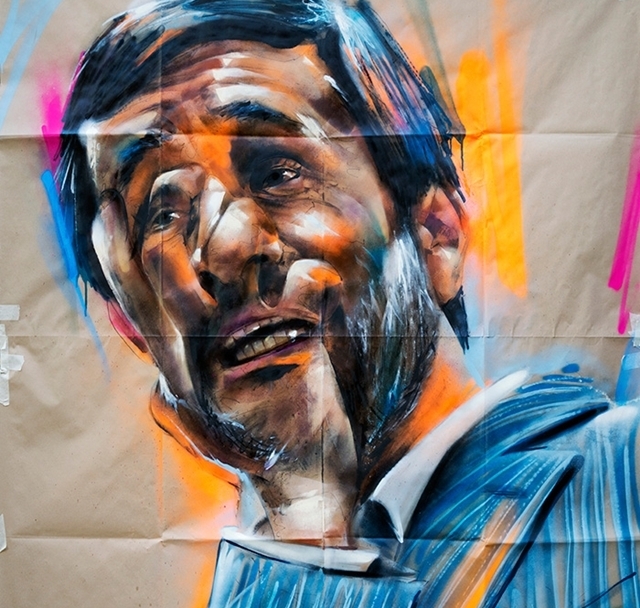 Spätestens nach dem gestrigen Viertelfinalsieg der Italiener, befasst sich (Fußball)Deutschland wieder mit der Squadra Azzurra und selten zuvor habe ich mir so wenig sorgen um den Finaleinzug gemacht wie derzeit (nicht wahr, Nico?), schließlich gibt es da noch etwas auszudiskutieren. Stichwort Italien: Der Turiner Emanuele Ronco hat Street-Art-like Portraits von umstrittenen Staatsmännern entworfen. Die Serie geht von Berlusconi über den Papst zu Kim Jong-Il. Die Posen äußern sich jeweils identisch, was eine Art Merkmal von Roncos Portraits zu seien scheint. Das letzte Bild zeigt ihn bei der Arbeit in Berlin. Vielleicht können mir die Hauptstädter verraten, wo genauer Ronco sich dort befindet?!
This series was born in 2011 with a portrait of Berlusconi, in a time when our country, on the verge of collapse, was led by the famous statesman. From that moment, I decided to focus on portraying heads of state or PM's with controversial personalities and historic roles, to say the least. My portraits aim at stressing the contrast between the images from official propaganda which they convey through the media and their more intimate and fragile side, hidden beneath the palm of their hand.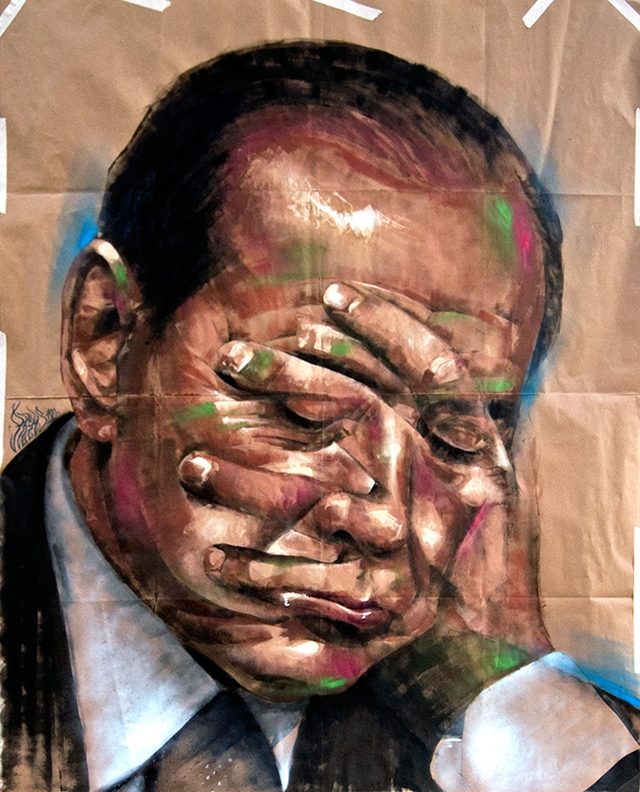 ___
[via truly design]
Kommentare
2 Antworten zu "Dreams of Glory: Controversial Statesmen Portraits by Emanuele Ronco (7 Pictures)"