Corpus Libris: People Matching Their Bodies to Book Covers (18 Pictures)
Fun in der Bücherei: Ihr alle kennt die Sleeveface-Serie(n) und auf diesem Konzept basiert auch die "Corpus Libris"-Serie hier. Emily Pullen arbeitet in der der "Skylight Books"-Bücherei in Los Angeles und kam auf die Idee, sich selbst in ein vorhandenes Book-Cover zu schummeln, indem die Geste des Menschen auf dem Cover bestmöglich nachgestellt wird und später beides so fotografiert wird, dass man quasi selbst ein Teil des Buches wird. Sofort sind sämtliche Kollegen auf den Zug aufgesprungen und haben mitgemacht, diese 18 Bilder sind dabei u.a. entstanden und gehen jetzt gerade durch alle Blogs – haben'se gut gemacht:
"For anyone who adores books, this is one way to get far closer to those literary loves. Working a Thursday night at Skylight Books in LA, Emily Pullen grabbed a book and matched her body to the figure on the cover. Her friends and co-workers joined in, matching each of their bodies more or less perfectly with those on the books – everything from faces and eyeballs, to punching fists and flexing muscle men. It was addictive."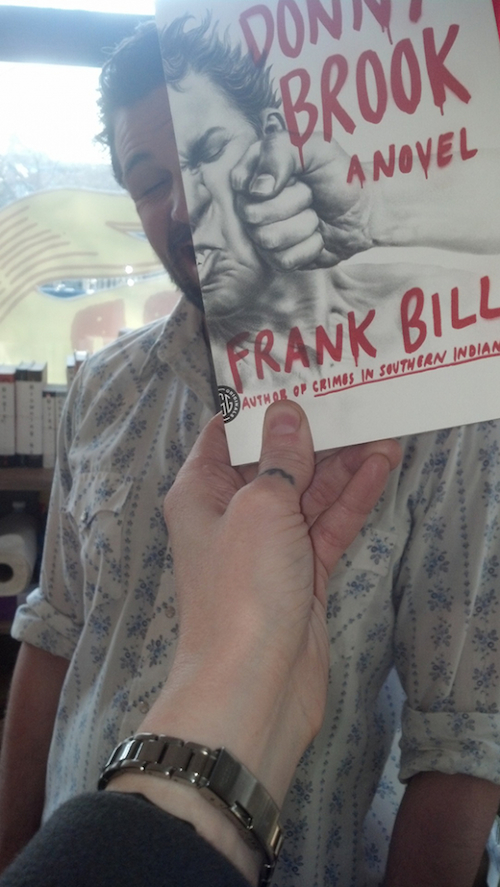 More pictures on page 2 – click below!
Kommentare