Black Though & 9th Wonder kommen mit Collabo-Projekt "Streams Of Thought Vol. 1" // Full Streams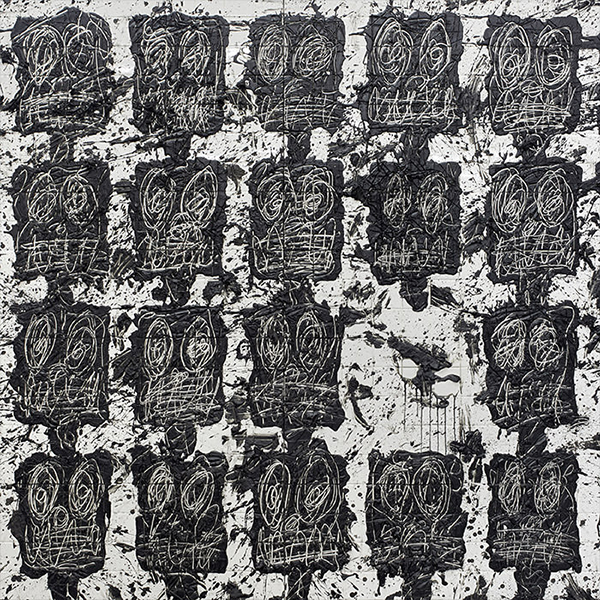 Ein weiteres-Hammer-Projekt, was am heutigen Release-Friday erscheint: hier kommt "Streams Of Thought" von Roots Emcee Black Thought (feat), der für dieses Projekt mit keinem Geringeren als 9th Wonder zusammengearbeitet hat.
Auf ein Solo-Projekt von einem der besten Emcees dieses Planeten wartet die HipHop-Welt schon sehr lange. Gerüchten zufolge hat Black Thought Anfang des Jahrtausends bereits an einem Solo-Joint namens "Masterpiece Theatre" gearbeitet, was niemals veröffentlicht wurde. Und in 2006 sollte dann ein Collabo-Dings mit Danger Mouse veröffentlicht werden, "Dangerous Thoughts" der Name – das Album ist bis heute unveröffentlicht. Aber jetzt – endlich! – den Obermasterofceremonies auf Beats von dem Obermasterofbeats 9th Wonder, 5 Tracks mit Features von Rapsody, Styles P und Kirby. Und der Typ da in Wyoming soll heute mal kacken gehen.
"So, ever since we were introduced to Black Thought courtesy of The Roots' debut album Organix, fans have been practically begging for a solo project from one of rap's greatest emcees for eons. It almost happened twice too: Masterpiece Theatre, and Dangerous Thoughts with producer Danger Mouse. Unfortunately, Masterpiece Theatre was shelved (although several songs ended up on The Roots' fifth album Phrenology), and Dangerous Thoughts — which was supposed to drop in 2006 — may never see the light of day at this point."
Black Though & 9th Wonder – "Streams Of Thought Vol. 1" // apple Music Stream:
Black Though & 9th Wonder – "Streams Of Thought Vol. 1" // Spotify Stream:
Kommentare