Then & Now Pictures of Animals growing up (18 Pictures)

(10 Years)
Ihr müsst Bescheid sagen, wenn Euch die ganzen "Then & Now"-Fotoserien nerven, mich tun sie es nämlich noch nicht. Schon gar nicht, wenn es um Haustiere geht – aawwwwww! Wir haben hier 18 Bilder von Haustieren, auf den Ersten sind die jeweiligen Besitzer ebenfalls mit abgebildet. Soweit es eine Information gibt, wieviele Jahre zwischen den jeweiligen Bildern liegen, führe ich es entsprechend auf. Mein Favo ist tatsächlich das Bild mit dem Labrador hier oben und der Golden Retriever auf Bild #9. Enjoy:
"Check out these awesome pets when they were adorable little creatures. And then see them try to pose the same way again after they grow up. Still adorable, just a bit bigger…"

(17 Years)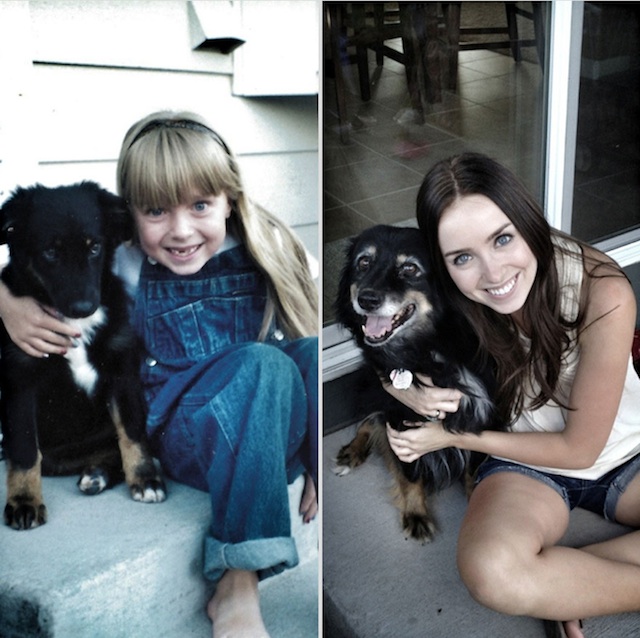 (14 Years)

(17 Years)

(0.5 Years)


(16 Years)

(4 Years)

(1 Year)

(10 Years)
More pictures on page 2 – click below!
Facebook Comments:
Seiten: 1 2
Kommentare
3 Antworten zu "Then & Now Pictures of Animals growing up (18 Pictures)"