The "Do it yourself Doodler" Project by David Jablow (12 Pictures)
Diesem eher tristen Mal-Block aus den 60ern (hier oben im Bild) konnte nach Jahren in der Versenkung wahrscheinlich nichts Besseres zustoßen, als David Jablow in die Hände zu fallen. Das 40-seitige Heft, ausschließlich bedruckt mit der unvollständigen Silhouette einer unbekleideten Dame nebst der Aufforderung an den Betrachter, diese doch nach eigenen Gusto zu finishen, weckte offensichtlich den kreativen Geist des Multi-Media Designers aus Philadelphia/Pennsylvania. In welche weirden Situationen er die Vintage-Dame in seinen Illustrationen katapultiert, könnt Ihr direkt hier unten in Augenschein nehmen. Viel Spaß dabei:
Artist David Jablow started the 'do it yourself Doodler' project when he was given a novelty notepad that had an incomplete outline of a seemingly nude woman on it. Jablow decided to use his creativity and came up with a series of fun illustrations drawn around the woman on the notepad.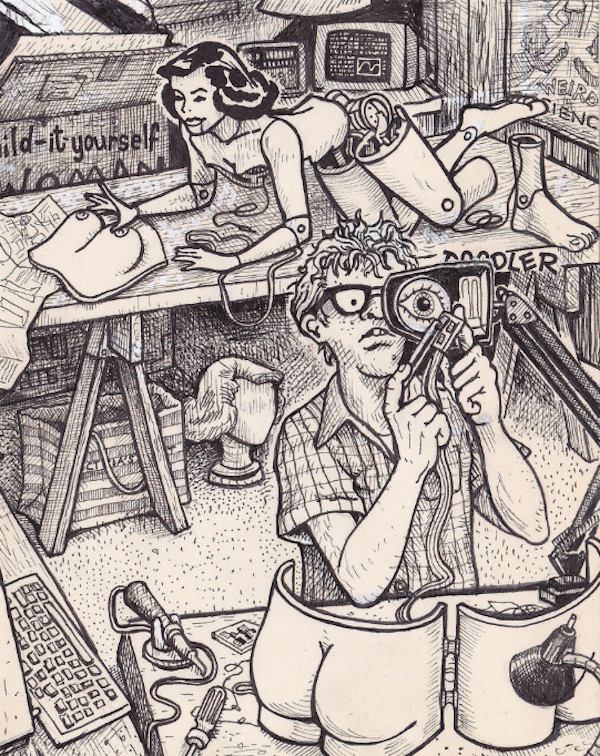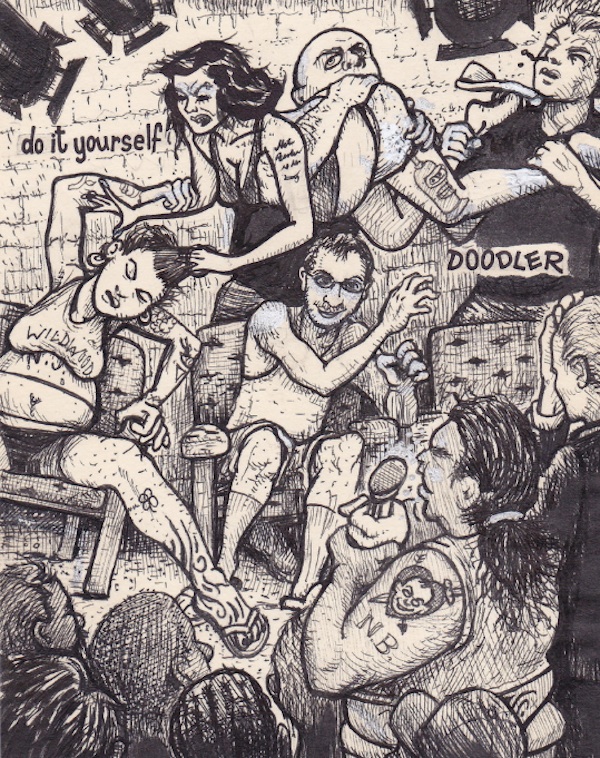 ___
[via distractify]
Facebook Comments:
Kommentare