Stunning Seaside Murals by Street Artist Sean Yoro aka HULA in Hawaii
Der von Oahu, einer der acht Hauptinseln des Hawaii-Archipels, stammende und mittlerweile in New York City lebende Street Artist Sean Yoro aka HULA, hat sich auf das Erstellen weiblicher Portrait-Murals spezialisiert. Das Besondere an seinen Arbeiten, die Konterfeis seiner Damen platziert dieser Künstler mit Vorliebe an Freiflächen, knapp über dem Meeresspiegel …von einem Surfboard aus(!). Einige dieser extrem beeindruckenden "Seaside Murals", welche durchaus hyperrealistische Qualität haben, gibt's direkt hier unten zu bestaunen. Ebenfalls sehr zu empfehlen ist zudem ein Blick in den Insta-Account des talentierten Artists: @the_hula – Kuckt doch mal:
Riding atop a paddle board, artist Sean Yoro (aka Hula), paints murals while floating on the waves, placing his works just above sea level. The murals, all portraits of women, have a hyperrealistic quality that appear as if each is existing just above the tide. Due to the works' position above the water they reflect perfectly into the waves, the image extending out far from the painted surface.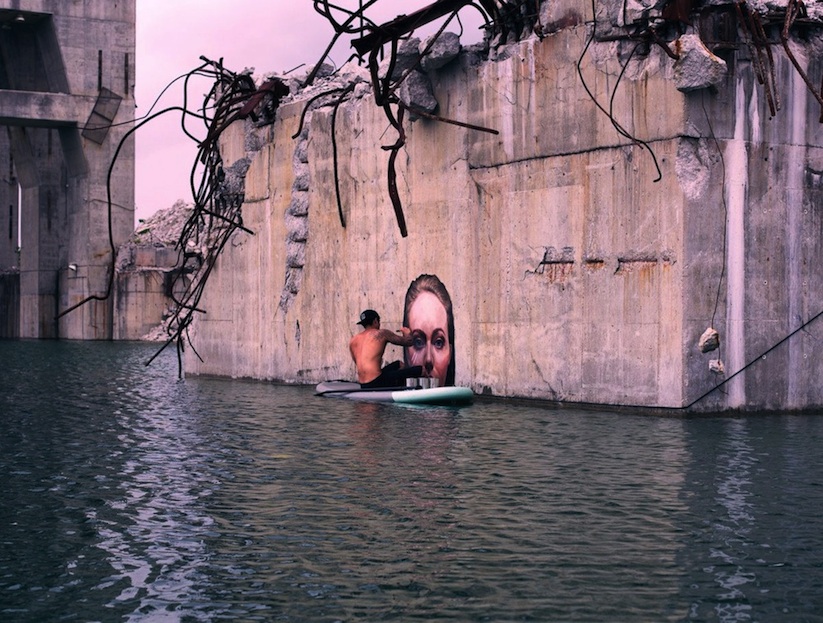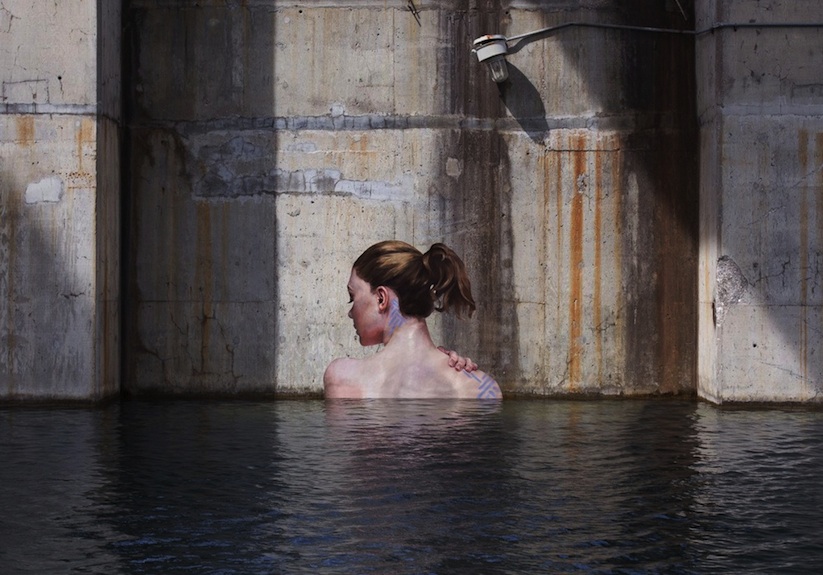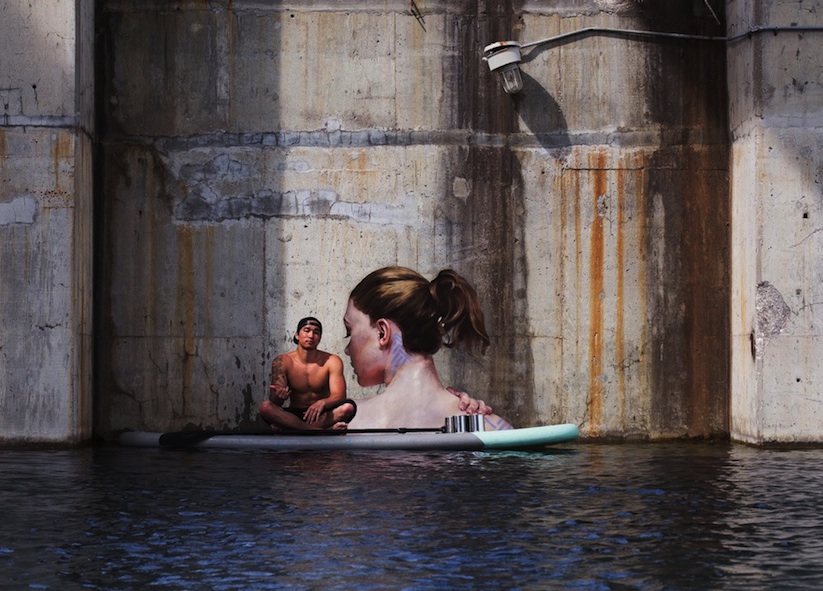 ___
[via Colossal]
Facebook Comments:
Kommentare