Streetart: Top 5 Murals of the Week from around the World (14 Pictures)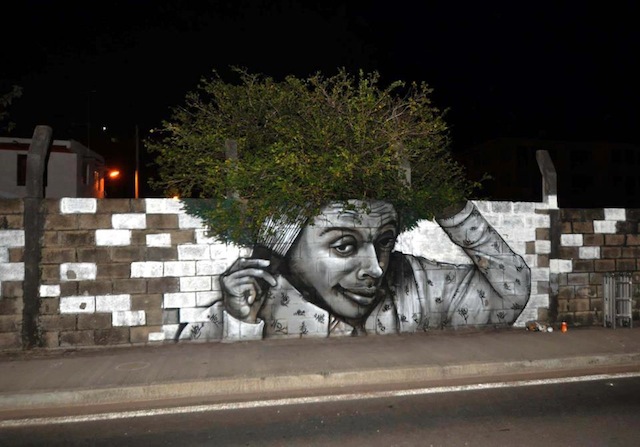 Diese Woche gab es einen ganzen Haufen großartiger, neuer Murals, die für ein jeweiliges Einzelposting zu wenig Bildmaterial hatten, aber alle zu dope sind, um sie hier nicht zu erwähnen. Von daher packe ich die Highlights jetzt alle unter ein Dach. Die Woche dreht sich in den Staat alles um das SXSW Festival in Texas, das nutzen Shepard Fairey und David Flores für ihre neuen Arbeiten. Sosek meldet sich mit "Sir Yömuin" aus Sao Paulo, Borondo war in Paris fleißig, Gewinner der Woche ist jedoch ganz klar Nuxuno Xän, der in Fort De France, Martinique, ein Mural mit der Umgebung bzw. einem Baum verbunden hat. Alle Arbeiten gibt es nach dem Jump.
"New murals by Shepard Fairey, Sosek, Borondo, Nuxuno Xän and David Lores. Streetart galore."
More paintings on page 2 – click below!
Facebook Comments:
Seiten: 1 2
Kommentare
Eine Antwort zu "Streetart: Top 5 Murals of the Week from around the World (14 Pictures)"