Prank: Wig from own Hair (Clip)
Herrliche Idee: Typ mit langen Haaren rasiert sich ebendiese ab und bastelt sich daraus eine Perücke. Mit dieser geht er dann all seine Freunde besuchen, stellt eine Kamera auf, reisst sich die Loden runter und … freut sich über die Reaktionen. Um ehrlich zu sein stehen ihm die kurzen Haare auch viel besser! Peep this, another viral:
The idea: Step 1: Cut off my long hair of three years – Step 2: hot glue it into a wig (yes, slightly serial killerish, but wait..) – Step 3: Wear that wig, my friends thinking it's my hair – Step 4: Pull it off suddenly and presto, friend freakouts (Disclaimer: I have no idea where this idea came from, the idea even freaked myself out, which is kinda why I had to do it. but DAMN it was fun!).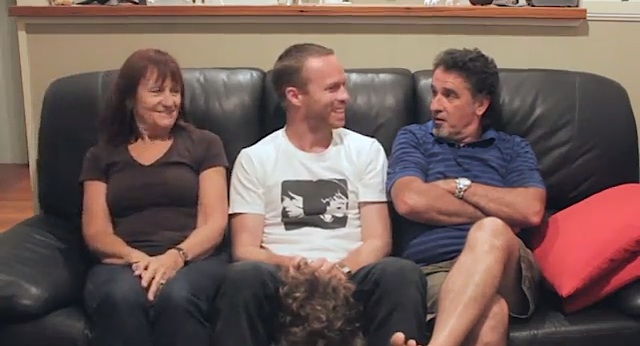 Clip:
Facebook Comments:
Kommentare
7 Antworten zu "Prank: Wig from own Hair (Clip)"