Most epic Self-Marketing with Action Figures by Photographer Jens Lennartsson (7 Pictures + Clip)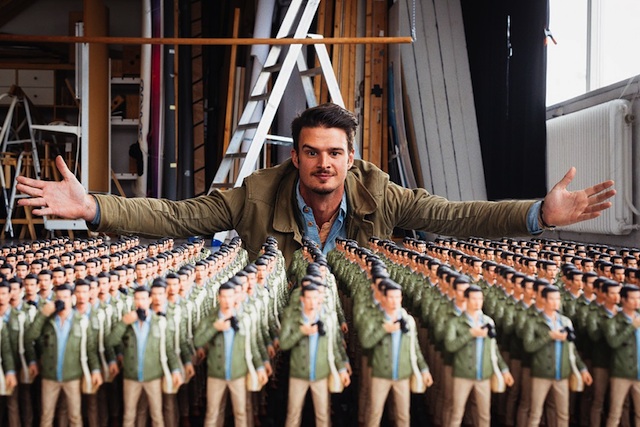 Self-Marketing at its absolutely best. Um neue Kunden zu ak­qui­rie­ren schlug der dänische Lifestyle & Travel Fotograf Jens Lennartsson einen äußerst kreativen, wie grandiosen und einzigartigen Weg ein. Anstatt eine gewöhnlichen Mappe mit Arbeitsproben und Referenzen zu verschicken, erhielten zukünftige Geschäftspartner sein Portfolio in Form einer maximal aufwändig entworfenen Action-Figur nebst handgefertigter Verpackung, die ihn selbst darstellt – den GI-Jens. Insgesamt 400, der detailgetreuen Figuren wurden produziert und auf die Reise geschickt, dem Fotografen neue Aufträge zu verschaffen. Hier wurde eine wirklich absolut herrliche Idee in erstaunlicher Perfektion umgesetzt. Weitere Bilder sowie einen Making-Of Clip findet ihr nach dem Jump. Enjoy:
Danish photographer Jens Lennartsson upped the ante in the self-promotion department by mailing out 400 action figures of himself. He worked with a company that makes custom action figures to get his image just right, and designed a promotional package that included the toy and his portfolio.
Clip:

___
[via]
Facebook Comments:
Kommentare
12 Antworten zu "Most epic Self-Marketing with Action Figures by Photographer Jens Lennartsson (7 Pictures + Clip)"