Incredibly Detailed Miniature Drawings of Urban Landscapes by Taylor Mazer (9 Pictures)
Der in Grand Rapids/Michigan lebende Künstler Taylor Mazer hat sich auf das Zeichnen mit Fineliner und Bleistift spezialisiert. Inspiration für seine Artworks findet Mazer überwiegend in urbanen Strukturen wie verlassenen Gassen und Gebäuden oder dem hektischen Treiben belebter Straßenkreuzungen. Im Dezember veröffentlichte der gute Mann nun einige extrem detaillierte Zeichnungen in satten Scharz- und weichen Grautönen, welche sich im Format kaum von seinen genutzten Stiften unterscheiden. Ein paar exemplarische Beispiele aus dieser Reihe, welche die immensen technischen Fähigkeiten Mazers eindrucksvoll belegen, findet Ihr direkt hier unten:
Michigan-based artist Taylor Mazer recently crafted incredibly small drawings that are no larger than your average pencil. In December 2014, he used a fine-tipped Micron pen, straight-edge, and mechanical pencil to create intriguing monochromatic landscapes. They often feature urban structures like abandoned alleys and desolate buildings, but the artist sketches idyllic-looking mountain ranges, too.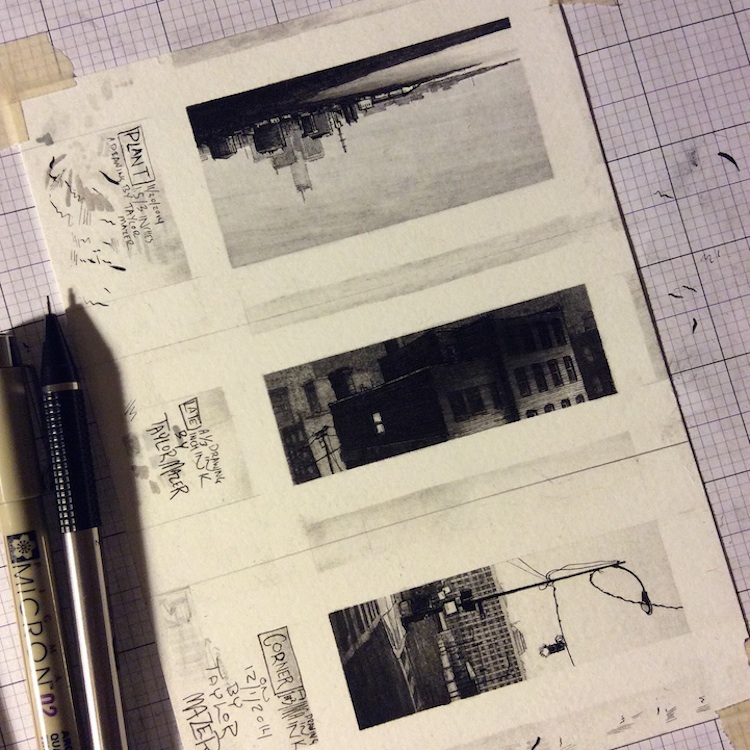 ___
[via behance]
Facebook Comments:
Kommentare
Eine Antwort zu "Incredibly Detailed Miniature Drawings of Urban Landscapes by Taylor Mazer (9 Pictures)"