Gorgeous Monumental Frescos on Walls by Swiss Artist Remo Lienhard aka Wes 21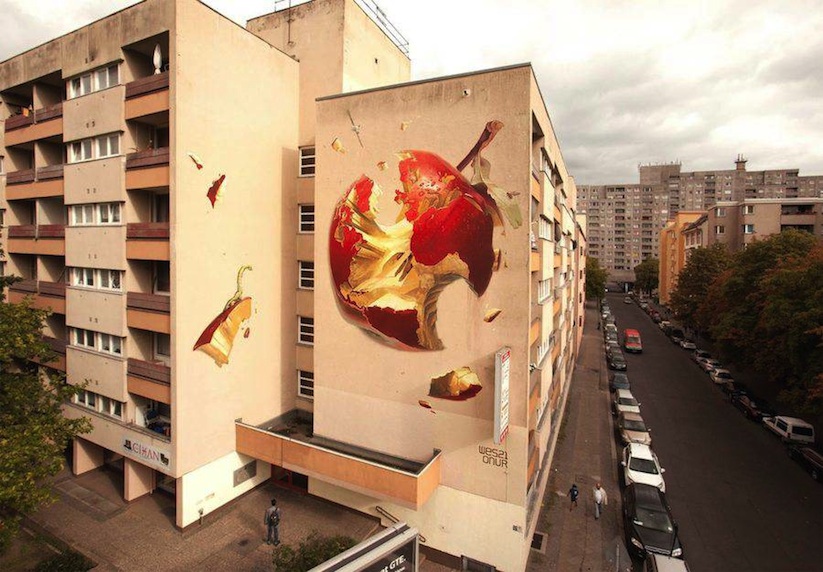 Auch im neuen Jahr werden wir natürlich wie gewohnt die sehenswertesten Murals aus dem Urban Art-Kosmos für Euch herausfiltern und hier auf WHUDAT präsentierten. Neben Wallart-Kreationen von etablierten Künstlern wie beispielsweise Fin Dac, Herakut, Case Maclaim, 1010, TelmoMiel, Nevercrew, Nychos, Seth Globepainter, Os Gemeos, Ella & Pitr, Fintan Magee, ROA oder Shepard Fairey werden wir uns ebenfalls bemühen, an dieser Stelle auch Künstler zu featuren, welche bisher noch nicht bei uns stattfanden. Den Anfang macht heute der Schweizer Remo Lienhard aka Wes 21 vom Illustrators-Collective Schwarzmaler. Direkt hier unten haben wir einige Highlights aus dem Schaffen des talentierten Dudes, dessen Murals größtenteils wie aus bekannten Sci-Fi-Movies entsprungen wirken. Just have a look + ENjoy:
Member of the illustrators collective Schwarzmaler, Swiss street-artist Remo Lienhard (aka Wes 21) masters the spray bomb and imagines monumental frescos on walls : hybrid motorized animals or spaceships coming from a sci-fi movie.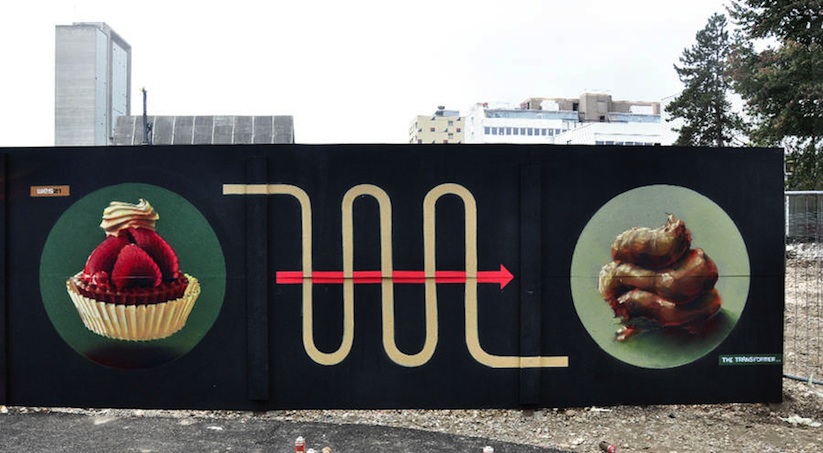 —
[via fubiz]
Facebook Comments:
Kommentare