Extraordinary Origami Creatures by Nguyen Hùng Cuong (12 Pictures + Clip)
Wir bleiben in Vietnam, es geht nach Hanoi, dort lebt der Origmami-Künstler Nguyen Hùng Cuong aka "Black Scorpion", dessen flickr-Profil gerade weltweit herumgereicht wird. WHUDAT ist ja nun beileibe kein Origami-Fanzine, aber bei diesen Artworks konnte ich nicht anders – guckt. Euch. Das. An! Der Typ hat im zarten Alter von 5 Jahren mit der Papierbastelei angefangen, hat sich seinerzeit alles aus bebilderten Büchern abgeguckt. Mit 10 Jahren hat er dann seine ersten Figuren gebastelt. Das Bastel-Papier, welches Ihr hier auf den Bilder seht, nennt sich "Dó" und wie die meisten Origami-Pros es so handhaben, versucht er pro Skulptur nur ein einziges Blatt zu verwenden. Unter den Bildern findet Ihr noch einen Clip, welchen den Meister bei der Arbeit zeigt:
"The remarkable origami of Nguyen Hùng Cuong of Hanoi, Vietnam caught my eye on Flickr recently. He is a talented folder who often uses Vietnamese handmade paper called Dó to create his models."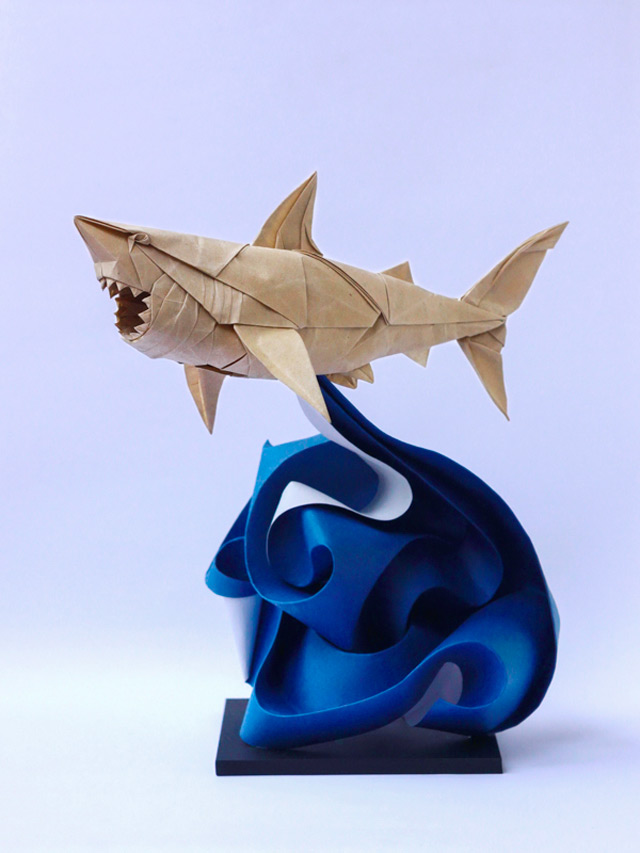 More pics and info ona page 2 – click below!
Facebook Comments:
Seiten: 1 2
Kommentare