COPYRIGHT CRIMINALS [Documentary]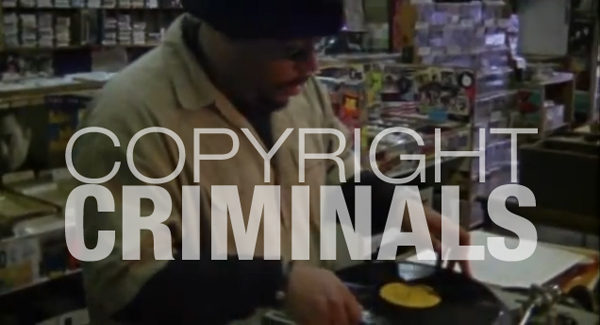 Eine schöne Doku über den ganzen Copyright-Wahnsinn in der Sample-/ Remix- oder HipHop-Kultur. Man muss sich mal vorstellen: ganze Songs dürfen ohne großen Aufwand einfach so von Jedermann gecoverd werden, solange der Autor/Urheber genannt wird (und natürlich dann auch Gema kassiert). Aber Samples, auch wenn sie noch so kurz sind, müssen "gecleart" werden, und das ist in den meisten Fällen ziemlich kostenintensiv. In dieser Doku kommen u.a. Chuck D, De La Soul, Saul Williams, DJ Spooky, oder Clyde Stubblefield zu Wort – gucken:
"Copyright Criminals explores the impact of sample based music on the mainstream and gives some history to how and when sampling became both wildly popular and a bluntly illegal."
Edit: René schrieb dazu gerade noch etwas sehr Spannendes:
Die Alben "Pauls Boutique" von den Beasties und "Fear of a Black Planet". Beide Alben sind Hip Hop-Klassiker, beide konnten noch mit rechtlich ungeklärten Samples arbeiten. Beide Alben sind heute praktisch nicht möglich und wären nach der Meinung von ein paar kulturell Minderbemittelten illegal. Würde man die Samples klären, kostete Pauls Boutique 19,8 Millionen Dollar bei einem Erlös von 2,5 Millionen, Black Planet würde 6,8 Mio. kosten bei einem Erlös von 1,5 Mio. That's how Lawyers fucked up music.
___
[via]
Facebook Comments:
Kommentare
2 Antworten zu "COPYRIGHT CRIMINALS [Documentary]"