"Chinatown" by Franck Bohbot (8 Pictures)
Die überragenden Foto-Serien des aus Frankreich stammenden und mittlerweile in Brooklyn/New York City ansässigen Fotokünstlers Franck Bohbot haben wir hier auf WHUDAT bereits mehrfach gefeatured. Ihr erinnert Euch unter Umständen an die kalifornischen Filmtheater oder die Basketball-Courts in NYC. Die neuste Reihe des Künstlers trägt den Titel "Chinatown" und zeigt eines der markantesten Viertel Manhattan's aus einem eher ungewohnten Licht. Klischeehafte Tageslichtaufnahmen überfüllter Bürgersteige und geschäftigem Treiben, welche man fast zwangsläufig mit Chinatown assoziiert, gibt es bei Bohbot nicht. Die beeindruckenden Aufnahmen von verlassenen Straßen, Gassen, Ladengeschäften und aufragenden Hochhäusern dieser Serie, schicken den Betrachter auf nächtliche Exkursion durch eine der größten chinesischen Gemeinden Nordamerikas und schlagen unter dem Licht von Straßenlaternen und Leuchtreklamen, für die Stadt die ja bekanntlich niemals schläft, verblüffend leise Töne an.
Brooklyn-based French photographer Franck Bohbot has a new series that captures the dreamy beauty of New York City's Chinatown. Simply titled 'Chinatown', his photographs of its deserted streets and alleys, shuttered stores and towering high-rise buildings have a gauzy, misty feel that will make you see one of Manhattan's most distinctive ethnic enclaves in a different light. Taken at night, they avoid the clichéd daytime shots of crowded pavements and bustling activity that comes to mind when you think of the place.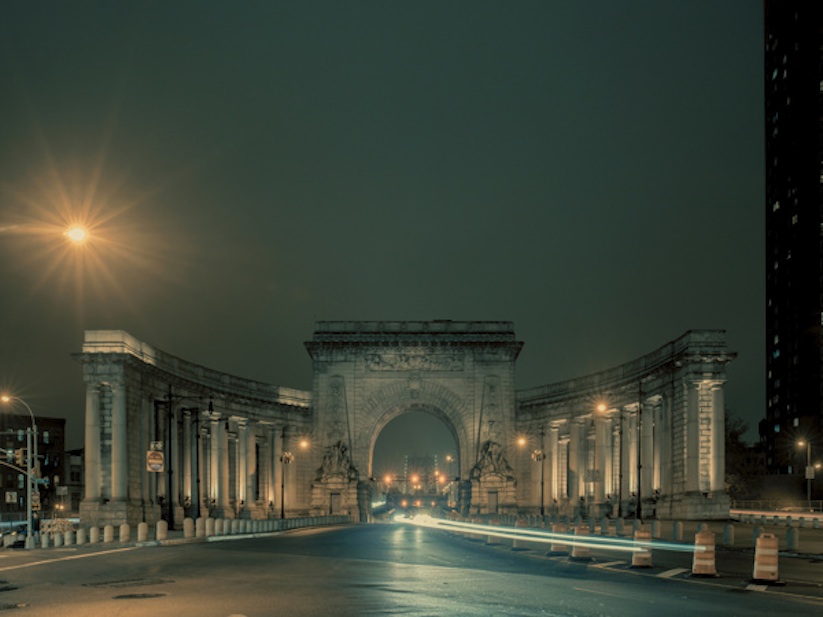 ___
[via abduzeedo, all Pictures (c) by Franck Bohbot]
Facebook Comments:
Kommentare
2 Antworten zu ""Chinatown" by Franck Bohbot (8 Pictures)"