"Art is Tra$h" – Unsightly Garbage Transformed Into Quirky Characters (11 Pictures)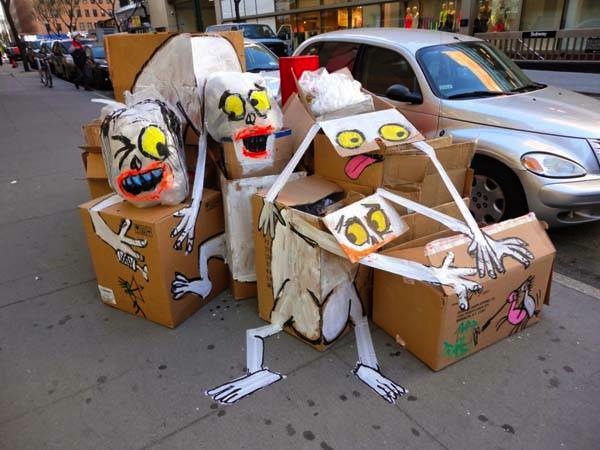 Negative Stimmung unter seinen Mitmenschen ist Francisco de Pajaro offensichtlich ein echter Dorn im Auge. Vielerorts werden diese schlechten Vibes beispielsweise durch umherliegender Müll und Unrat im öffentlichen Raum verstärkt oder sogar ausgelöst. Der im spanischen Barcelona ansässige Künstler rückt dem ihm auf den Straßen begegnenden, achtlos zurückgelassenen Plunder auf kreative Art und Weise zu Leibe. Mittels Klebeband, etwas Farbe und einer Extra-Portion Humor verwandelt de Pajaro Müllhaufen in kleine Kunstwerke, welche entlang flanierenden Passanten eher ein Lächeln ins Gesicht als Zornesfalten auf die Stirn zaubern. Schöne Idee, die auf ziemlich simple Weise das Leben des Künstlers und seinen Mitmenschen ein Stück weit annehmlicher gestaltet. Zur Nachahmung ausdrücklich empfohlen:
Spanish artist Francisco de Pajaro was tired of "the negative mood that garbage put people in", he adds humor to these unsightly items thrown on the streets by transforming them into quirky animated characters. The artist uses sticky tapes to create limbs and paints exaggerated expressions onto old discarded furniture, cardboard boxes and garbage bags.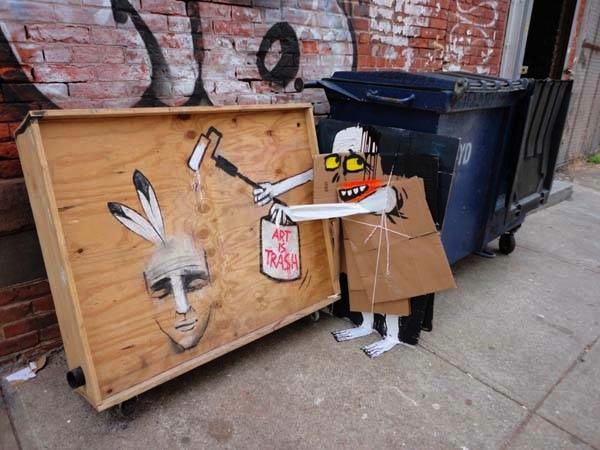 ___
[via designtaxi]
Facebook Comments:
Kommentare