Amazing Sand Sculptures by Tokyo-based Artist Toshihiko Hosaka
Was einige Künstler alleinig aus Sand und Wasser zu fabrizieren im Stande sind, haben wir an dieser Stelle schon mehrfach präsentiert. Zuletzt waren es beispielsweise Ray Villafane und Sue Beatrice, die uns mit einer wahnsinnigen Sandskulptur ins Staunen versetzen konnten. Dargestellt wurde in Maricopa County/Arizona im letzten Sommer ein lebensgroßer Elefant aus Sand… der Schach spielt… mit einer Maus! Heute ist es mal wieder an der Zeit für ein kleines Update aus genau diesem Bereich der Kunst. Die Rede ist vom imposanten Schaffen des Japaners Toshihiko Hosaka. Seit über 20 Jahren arbeitet der talentierte Mann aus Tokyo bereits an seinen Skills mit den natürlichen Materialen Sand und Wasser. Wie perfekt der gute Mann sein Handwerk mittlerweile beherrscht, lässt sich direkt hier unten bestaunen:
Amazing sand sculptures by Tokyo-based artist Toshihiko Hosaka. From a distance, they look like clay sculptures but the works are completely made of sand. Hosaka only uses a hardening spray to hold the sand together for a few days after the work is completed. He has been making these types of sculptures for almost 20 years and recently won the Fulong International Sand Sculpture competition with a depiction of Musashi Miyamoto, a 16th century Japanese swordsman renowned for his undefeated record in 60 duels.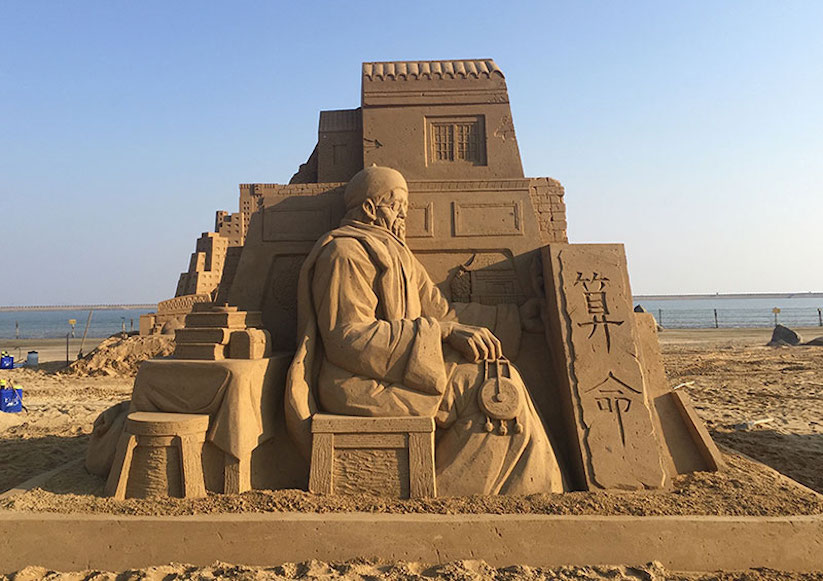 —
[via faithistorment]
Facebook Comments:
Kommentare