"A Tribute To Lauryn Hill" by DJ Mpenzi (Mixtape)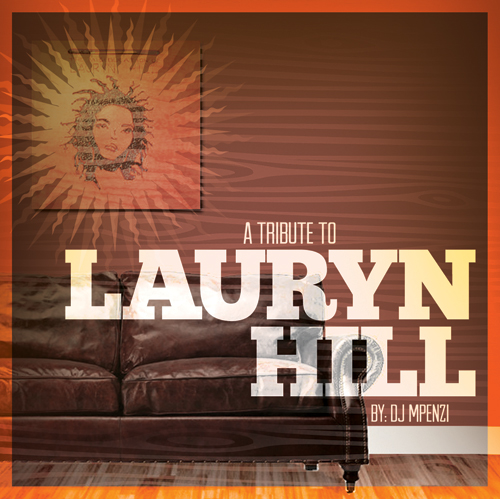 Den ersten Arbeitstag der Woche haben wir nun schon wieder fast hinter uns und um diesen so entspannt wie möglich ausklingen zu lassen, gibt es heute das DJ Mpenzi Mixtape "A Tribute To Lauryn Hill" auf die Ohren. Diese unglaublichst smoothe Zusammenstellung ruft nach einem Glas Wein… cheers!
The Story Started on Mothers Day…2010 when I recorded part one, a 30 Min Mix as a tribute to all mums and it was loved…so here is the "Complete Mix"…Lauryn and friends…..
Tracklist:
Part I
Intro
When It Hurts So Bad
Sweetest Thing
Tell Him
Superstar
Vocab (Refugees Hip-Hop Mix)-Fugees
To Zion
Can't Take My Eyes Off Of You
I Used To Love Him
Ready Or Not-Fugees
Fu-Gee-La-Fugees
All My Time
Part 2
Interlude
Killing Me Softly-Roberta Flack
Killing Me Soflty-Fugees
This They Say- Method Man Feat. Lauryn Hill
Don't Cry Dry Your Eyes- Fugees
If I Ruled The World-Nas Feat. Lauryn Hill
All That I Can Say-Mary J. Blige Feat. Lauryn Hill
Ex-Factor(Simple Mix)
Every Ghetto Every City
Nappy Heads(Remix)-Fugees
Boof Baf-Fugees
The Sweetest Thing(Remix)
Doo Woop (That Thing)
Forgive Them Father
Outro
___
[via BuzzT]
Facebook Comments:
Kommentare
8 Antworten zu ""A Tribute To Lauryn Hill" by DJ Mpenzi (Mixtape)"