'Fridaze Seduction' – Sporty Afternoon with Model Felicitas Morolla
Eine willkommene Portion Eyecandy zum Start in den letzten Feierabend der Arbeitswoche beschert uns heute mal wieder der argentinische Fotograf Alejandro Bauducco. Der aufmerksame WHUDAT-Leser wird sich vermutlich an seine traumhaften Sets mit den Models Camila Romero und Bárbara Mascia aus dem letzten Jahr erinnern. Zusammen mit seiner bezaubernden Muse Felicitas Morolla fing der gute Mann aus Buenos Aires jüngst eine sportliche Serie unter dem Titel A-Team ein. Zum Shooting ließ der Fotograf verlauten: "Felicitas gets carried away by her desires to have fun in a sports club. She is a free & happy girl & that should never be judged." Direkt hier unten lassen sich ein paar Highlights aus besagter Kooperation in Augenschein nehmen. Just have a look + Happy Friday!
Buenos Aires photographer Alejandro Bauducco & his A-team get sporty on a hot afternoon.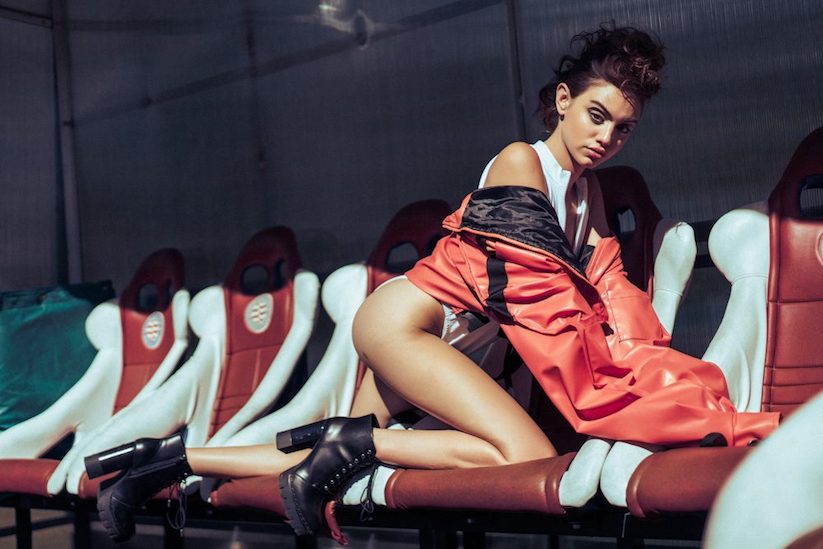 —
[via Sticks & Stones]
Kommentare