Tony Montana's Scarface Mansion – For Rent (12 Pictures)
Ich behaupte mal: dieses Gebäude habt Ihr alle schonmal gesehen. Wenn nicht, schämt Euch, denn dann habt Ihr offensichtlich "Scarface" noch nicht gesehen (Al Pacino, Oliver Stone, 1983, der Film, der den Gangster-Rap hauptverantwortlich geprägt hat) – sofort nachholen. Alle Anderen können an dieser Stelle einmal "Aaah, ja, genau. Da!" sagen, denn hier ist sie nochmal in full effect, die "Tony Montana"-Mansion, die Riesenvilla, welche Tonsen seinerzeit in Scarface bewohnte. Designed vom Architekten Bertram Grosvenor Goodhue, gebaut in 1906, located in Santa Barbara (im Film eigentlich Miami), insgesamt knapp 930qm groß, 4 Schlafzimmer, Swimming-Pool, Gasthaus und natürlich mit Ausblick auf den Pazifik. Und falls Ihr immer noch nicht nervös genug seid: das Ding ist mietbar, für 30.000$ im Monat könnt Ihr diese Crib gerade haben. Und ich suche hiermit offiziell einen Sponsoren für einen Video-Dreh, mailt mir!
"Designed by architect Bertram Grosvenor Goodhue and built all the way back in 1906, this stunning residence served as the home for drug kingpin Tony Montana in the 1983 classic drug movie Scarface. In the movie the dwelling was located in Miami, Florida, but in real life the home is actually situated in the beautiful area of Santa Barbara, California."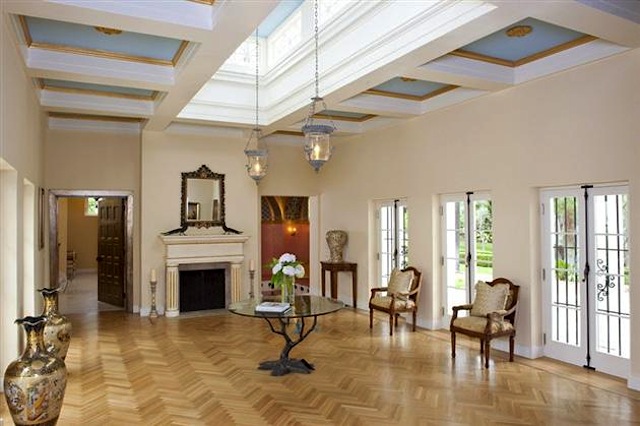 More pictures on page 2 – click below!
Facebook Comments:
Seiten: 1 2
Kommentare
8 Antworten zu "Tony Montana's Scarface Mansion – For Rent (12 Pictures)"