"Summer Over The City" – Aerial Photographs Of New York City by George Steinmetz (10 Pictures)
Der in Glen Ridge/New Jersey lebende Fotograf George Steinmetz genießt für seine grandiosen Luftaufnahmen (hier z.B. aus Afrika) weltweites Ansehen. Die perfekte Perspektive für seine Aufnahmen findet Steinmetz in der Regel von einem motorisierten Gleitschirm aus. Für eine Ausgabe des amerikanischen Magazins "The New Yorker" fertigte der 57 jährige jetzt mit der Serie "Summer Over The City" eine Reihe majestätisch daherkommender Aufnahmen des Big Apple aus der Vogelperspektive an. Aus Gründen, ließ der Picture of the Year-Preisträger seinen Paraglider für dieses Projekt allerdings zu Hause und charterte stattdessen einen Helikopter. Eine Auswahl seiner Bilder des sommerlichen New York City findet Ihr direkt hier unten. Enjoy:
New Jersey-based photographer George Steinmetz, known for his amazing aerial photographs taken from a paraglider, recently shot a series of gorgeous aerial photographs of New York City for a photo essay by The New Yorker. Taken over the past year, the overhead photographs capture iconic and familiar sights such as picnickers enjoying a day out in Central Park, pedestrians navigating the High Line, and a majestic view of towering skyscrapers in Manhattan.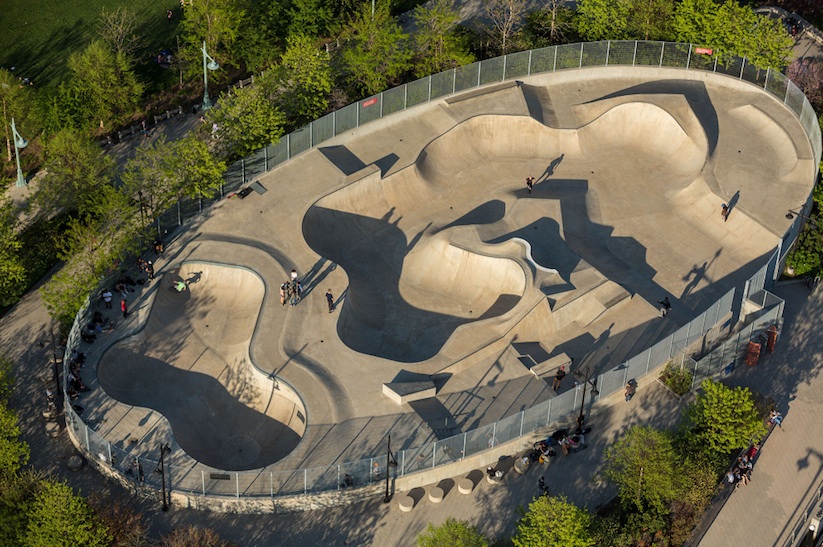 ___
[via The New Yorker | All Photos © by George Steinmetz]
Facebook Comments:
Kommentare