Streetart: New Spray-Painted Birds by Artist L7m (8 Pictures)
Die einzigartigen "Graffiti Bird" Artworks des aus São Paulo/Brasilien stammenden Künstlers L7m haben wir Euch erstmalig vor ziemlich genau einem Jahr hier auf WHUDAT vorgestellt. In der Zwischenzeit war der junge Mann mit dem uniquen Style nicht untätig und brachte weitere, abslout nicht minder atemberaubende Flattermänner auf die Straßen von Spanien, Portugal und Brasilen. Einige aktuelle Arbeiten des 26 jährigen Künstlers, die nach wie vor auf herrliche Weise zwischen urbaner Eleganz und Street Roughness pendeln, sind direkt hier unten auscheckbar. Viel Spaß damit:
Here's a collection of murals and canvases from street artist L7m who paints interpretations of birds that morph from realistic into more abstract strokes of spray paint and explosions of color. Included here are a number of pieces from Spain, Portugal, and his native Brazil over the last few months.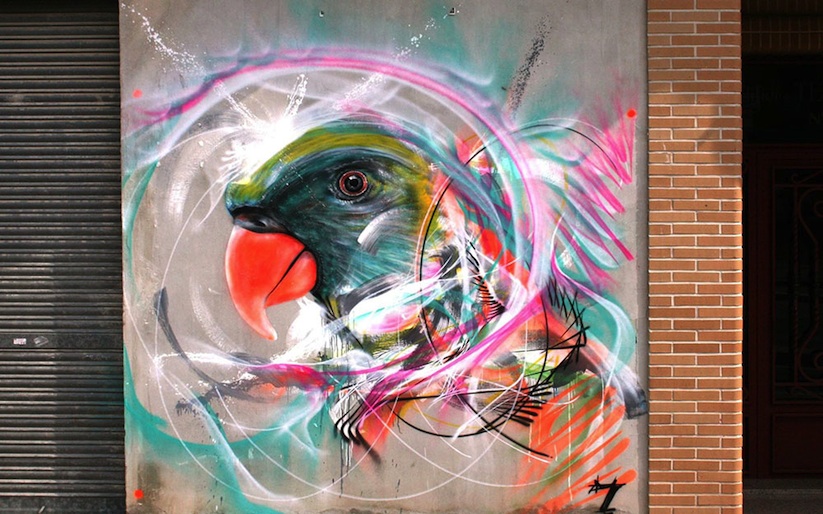 ___
[via Colossal]
Facebook Comments:
Kommentare