Shaun White: New Surf And Snowboard Clips
Shaun White gilt als ein Revolutionär des Snowboard-Lifestyles und zudem als bester Snowboarder der Geschichte. Schon mit 13 hatte White seine Profi-Karriere begonnen, mit 19 räumte er 2006 in Turin seine erste Olympia-Goldmedaille ab, vier Jahre später holte er in der Halfpipe in Vancouver die nächste. Laut Forbes war er übrigens der bestbezahlte Athlet bei den Winterspielen in Kanada in 2010. Der inzwischen 26-jährige hat auch abseits der Olympischen Spiele unzählige Medaillen gewonnen, bei den Winter X-Games ist er derzeitig Medaillen-Rekordhalter. Dass sich der Ausnahmeathlet nicht nur auf dem Snowboard, sondern auch auf dem Skateboard wohl fühlt, ist kein Geheimnis. Auch in dieser Disziplin hat White bereits mehrere Preise abgesahnt, u.a. Gold bei den X-Games in der Halfpipe in 2011. Wer gut snowboarden und skaten kann, der mag auch dem Surfen nicht abgeneigt sein. Natürlich beherrscht das Allround-Talent diese Disziplin ebenfalls: Mit seinem lässig-lockeren Style surft er im folgenden Clip Wellen aus seinem "backyard". Ja, am Strand wohnen ist schon was Feines, vor allem wenn man Shaun White heißt!
Shaun White is known for his extra-terrestrial skills with his Snowboard and Skateboard. You might have seen the "Flying Tomato" a dozen times on big snow kickers, his private half-pipe or on any ramp. But have you seen him surfing? Maybe not. Here is a clip of Shaun surfing in his watery backyard and also talking about his connection to surfing. Well, that's not all. Of course, there is a new snowboard edit of him from last year's spring session at Northstar-at-Tahoe. Enjoy!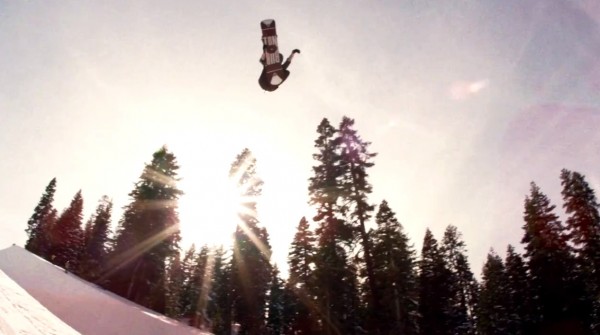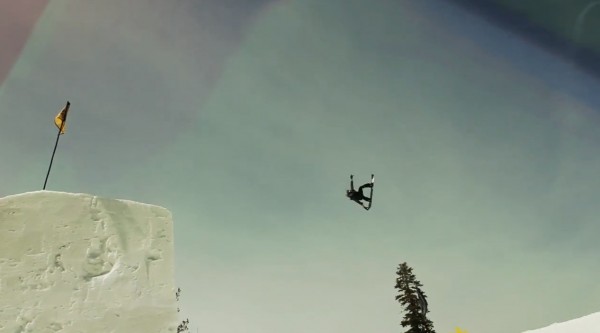 Hier haben wir noch einen aktuellen Snowboard-Banger mit Shaun White für euch. Die Tatsache, dass Shaun mit einem Privatjet zur Session chauffiert wird, wirkt etwas übertrieben – in Anbetracht der im Clip gezeigten Tricks allerdings durchaus gerechtfertigt. 
Facebook Comments:
Kommentare
Eine Antwort zu "Shaun White: New Surf And Snowboard Clips"