Science World Creative AD Campaign – Science is fun (19 Pictures)
Anlässlich der Science World in Vancouver hat die kanadische Agentur Rethink eine schöne Print-Kampagne mit jeder Menge unterhaltsamen, wissenschaftlichen Fakten zusammengetragen. Ein paar Classics sind natürlich wieder einmal dabei (ja, wir schlucken täglich einen Liter Rotze hinunter und ja, wir essen unfreiwillig 430 Insekten im Jahr), es gibt aber auch eine Menge neuer Informationen. Oder wusstet Ihr, dass Katzenpisurin im Dunkeln leuchtet? Wir haben 20 Quadratmeterfuß Haut? Und es ist die Moskito-Spucke, auf die wir allergisch reagieren? Schöne Kampagne – live and learn:
"Science World in Vancouver, British Colombia, resorted to fear tactics in this print advertising campaign released in July. Three print advertisements suggest that learning is much more interesting when the adrenaline is running. An image of Jason from the Friday the 13th movie series, holds an eye test chart. "You see better when you're scared." Science World. We can explain.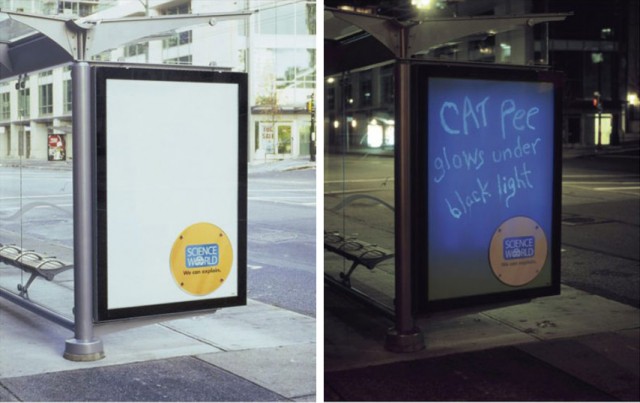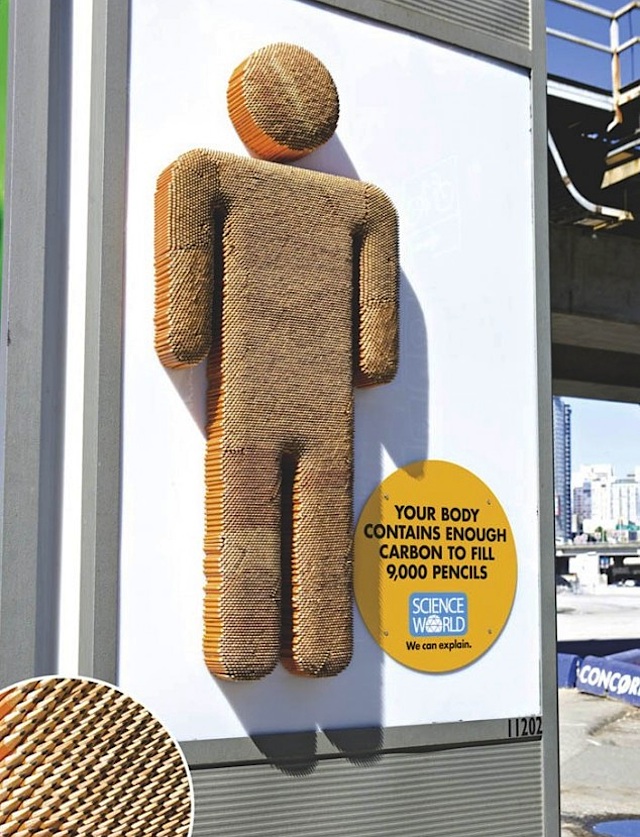 More pictures on page 2 – click below!
Facebook Comments:
Seiten: 1 2
Kommentare
4 Antworten zu "Science World Creative AD Campaign – Science is fun (19 Pictures)"