Running Routes of Major Cities like New York, Chicago, London, Los Angeles, Paris, Sydney, Miami + more

(New York)
Wenn man auf Pressereise unterwegs ist, dann gibt es immer ein paar sehr sportbegeisterte, motivierte Morgens-Jogger innerhalb der Gruppe, die sich zum späteren Zeitpunkt des Tages dann auch noch als Abends-Gym'ler entpuppen. Was das Joggen am Morgen betrifft, gibt es aber auch immer einen, der damit überhaupt nichts am Hut hat und auch niemals haben wird: mich. Weil, wer morgens schon Laufen muss, der scheint ja ständig auf der Flucht zu sein. Dennoch staune ich über die Skillz der Sportsfreunde, wie schnell man so eine Joggingrunde in einer fremden Stadt festzulegen versteht. Hier haben wir jetzt einmal eine weitere Hilfe für die Die-hard-Joggingfreunde: die jeweiligen Laufstrecken einiger der größten Städte der Welt. Welche Straßen in welcher Stadt besonders beliebt sind, das hat Nathan Yau mithilfe der Daten diverser Running-Apps für uns ermittelt, hier:
"If you're like many of us data hungry people, you don't just go running anymore. While you're listening to your tunes pounding down the pavement, you're also tracking where you are, how far you've run, how fast you're going and even your elevation… all with a smartphone app."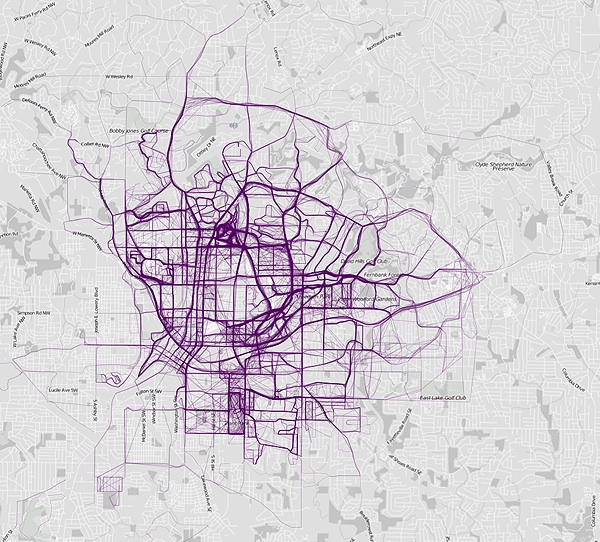 (Atlanta)

(Boston)

(Chicago)

(Washington DC)

(Lincoln)

(London)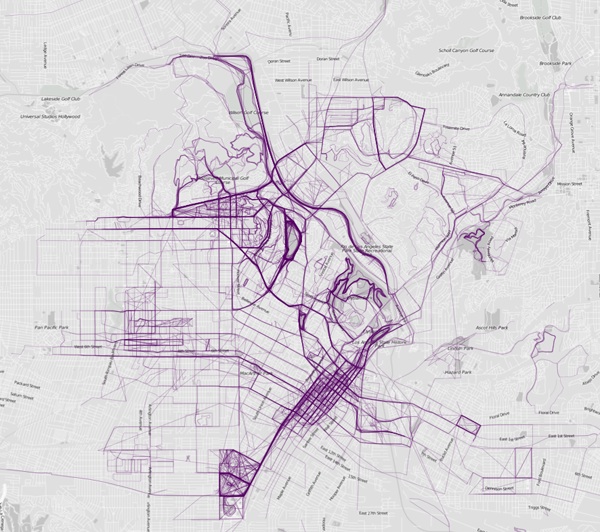 (Los Angeles)
More pictures on page 2 – click below!
Facebook Comments:
Seiten: 1 2
Kommentare