"Postcard for Donald Trump" – A Great Mural by Street Artists Ador & Ensu in Nantes // France
Die französischen Street Artists Ador & Ensu lieferten soeben mit "Postcard for Donald Trump" ein ziemlich großartiges Mural in Nantes ab. Donald Trump – der Mann, dessen Kandidatur für das Amt des US-Präsidenten von Satirikern und Comedians in den Vereinigten Staaten eingangs durchaus mit Wohlwollen registriert wurde, läuft derzeit tatsächlich mit großen Schritten einer Präsidentschaftskandidatur der Republikaner entgegen. Ein unsäglicher Umstand der ebenso wahnsinnig ist, wie dass in Sachsen-Anhalt offensichtlich jeder Vierte die Partei von Frauke Petry & Beatrix von Storch (Props an Böhmi & Serdar) für ziemlich okay hält. Die Message von Ador & Ensu "Kiss For Donald" dürfte Trump so richtig gut gefallen, dargestellt wird in dem Mural nämlich ein Same-Sex Couple mit Migrationshintergrund, welches halbnackt und kuschelnder Weise in einen Park chillt. God Bless America:
Freshly returned to Nantes in France, Ador teamed up with his friend Ensu to create a new piece entitled "Postcard For Donald Trump". The newly formed duo quickly painted this funny piece showing a same-sex couple of foreigners chilling and kissing in a park. The postcard says "Kiss For Donald" and shows a postal stamp which reads "God Bless America".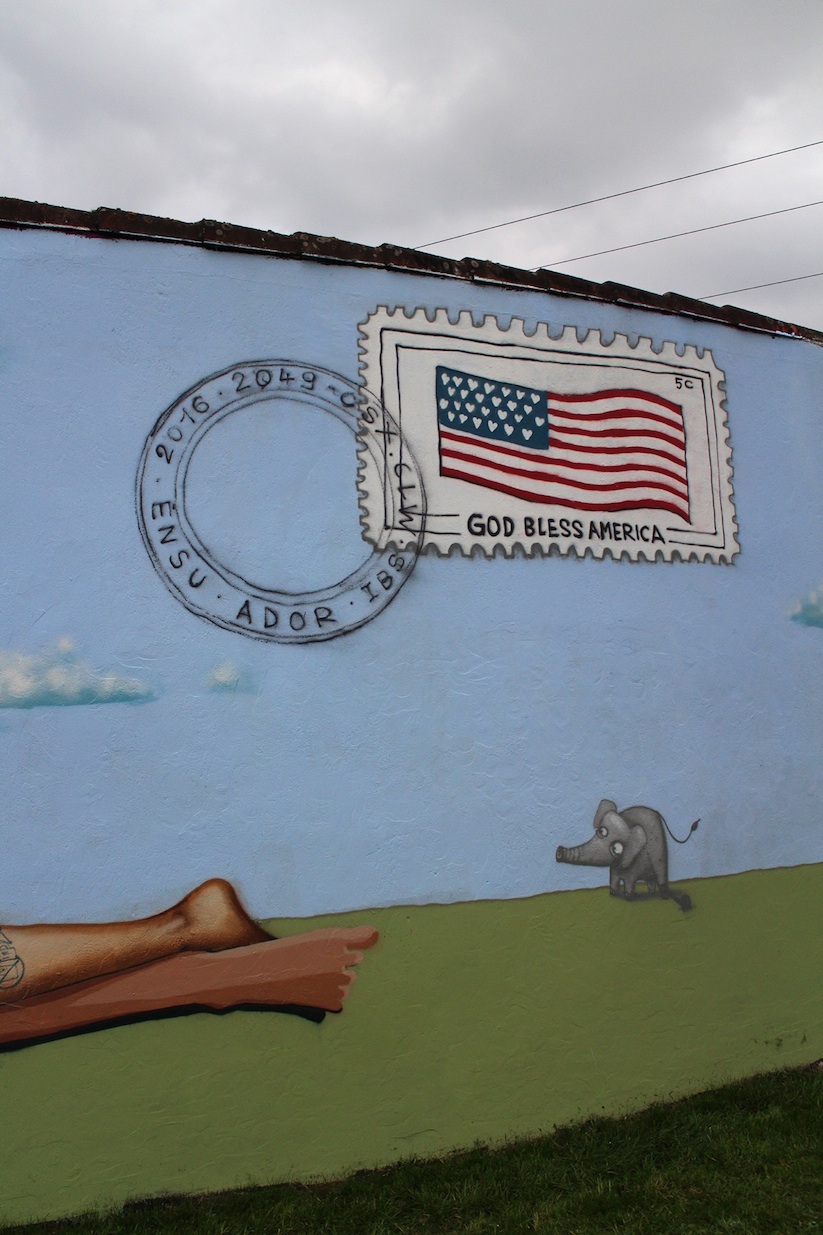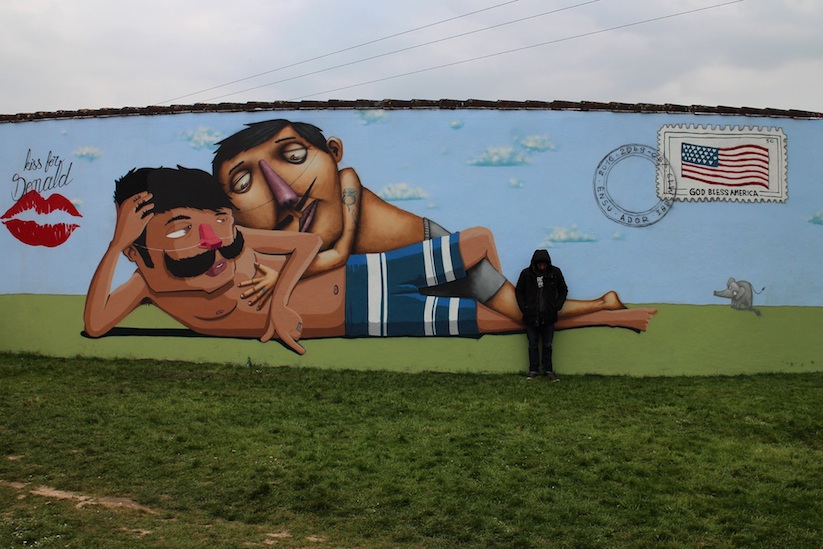 —
[via SAN]
Facebook Comments:
Kommentare