"People In Cars 1970" by Mike Mandel (13 Pictures)
Der amerikanische Fotograf Mike Mandel schickt uns mit seiner Foto-Strecke "People in Cars" auf Zeitreise zurück ins Jahr 1970. In Los Angeles und San Francisco portraitierte der Dude, wie es der Name der Serie unschwer erahnen lässt, Locals in ihren Autos. In einer Zeit fernab von Überwachung, Datenraub und Google-Streetview war es für die Menschen scheinbar noch recht okay von einem Fremden am Straßenrand abgelichtet zu werden, partiell freute man sich offensichtlich sogar darüber. Gut, die beiden Chabos hier auf den Bildern 6 + 10 vielleicht jetzt nicht ganz so. Nichtsdestotrotz bekommen wir hier ein absolut herrliches Stück Zeitgeschichte zu sehen. Biddeschön:
Mike is one half of artistic power duo Larry Sultan and Mike Mendel, a pair that from the 1970s through to the 1990s used the camera to create curious, innovative documentary-style series that doubled up as intriguing works of art. This is his stunning series "People in Car Photos 1970".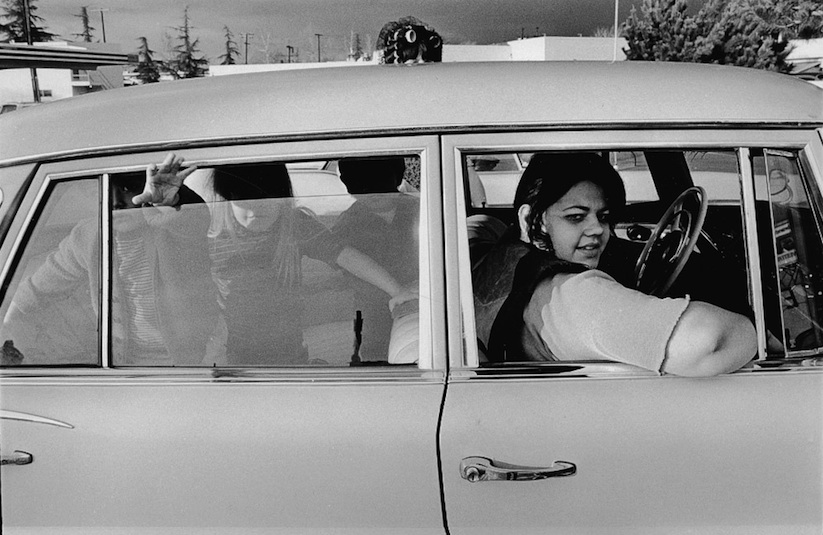 ___
[via itsnicethat]
Facebook Comments:
Kommentare