"Old Brothers" – Anamorphic Optical Illusion Mural by Street Art-Duo Ella & Pitr in St. Etienne // France
Die extrem beeindruckenden Arbeiten des französischen Streetart-Duos Ella & Pitr haben wir Euch an dieser Stelle bereits mehrfach präsentiert. Nach imposanten Mural Artworks, in denen das Künstler-Pärchen aus Paris mit optischen Illusionen spielte (hier & hier), haben uns die beiden zuletzt des Öfteren mit Ihren gigantischen Rooftop– und Ground-Murals aka Sleeping Giants begeistern können. Mit dem aktuellen Piece namens "Old Brothers" bzw. "L'usine de l'ennui" kehren Ella & Pitr nun zu ihren künstlerischen Wurzeln zurück und präsentierten kürzlich im französischen St. Etienne mal wieder ein Anamorphic-Artwork. Und so sieht das Ganze aus:
French Street Artists Ella & Pitr spent some time in St.Etienne where they managed to give birth to a new anamorphic artwork called "Old Brothers" or "L'usine de l'ennui".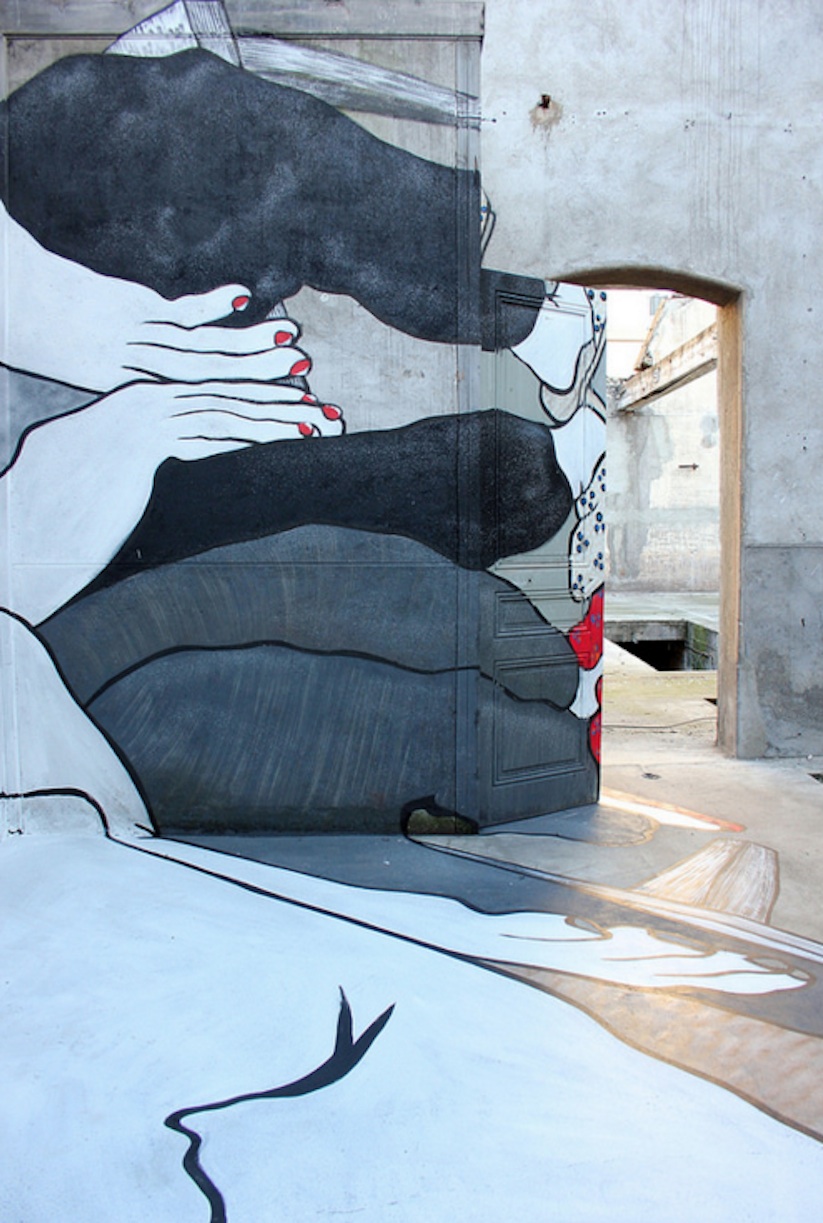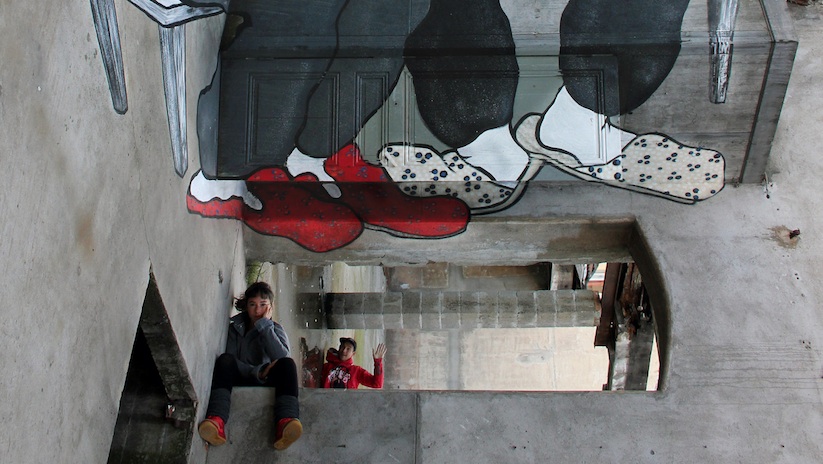 Facebook Comments:
Kommentare