"Meet Ludwik" – A Naked Guinea Pig from Poland That Poses With His Favorite Food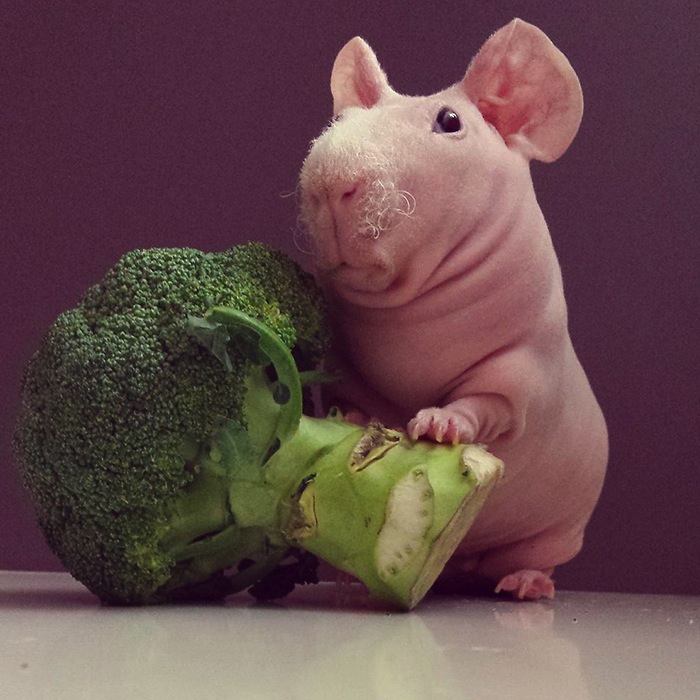 In den letzten Jahren haben uns an dieser Stelle diverse Fotografen mit unterschiedlichsten Aufnahmen ihrer Haustiere unterhalten. Erst zum Anfang dieser Woche lernten wir beispielsweise "Kotleta – The Majestic Ginger Cat" der russischen Foto-Künstlerin Kristina Makeeva kennen. Nacktmeerschweinchen waren bisher allerdings noch nicht dabei, was sich jetzt ändern soll. Hier ist Ludwik, das Naked Guinea Pig aus Polen mit ausgeprägter Vorliebe für Food & Naps. Auf seinen Instagram-Account: @ludwik_guinea_pig posierte der kleine Kerl nämlich mit seinen Favo-Snacks und begeistert damit aktuell 25.000 Follower. Einige Impressionen aus dem gechillten Leben von Ludwik lassen sich direkt hier unten checken. Just have a look + Enjoy:
It might seem unlikely that a naked guinea pig from Poland would hold the secret to happiness, but when it comes to Ludwik, he's completely on point: It's FOOD and NAPS.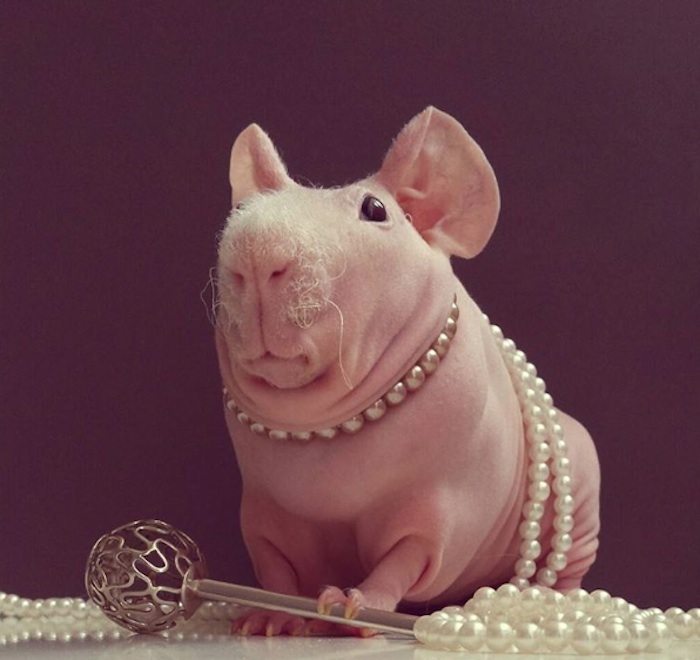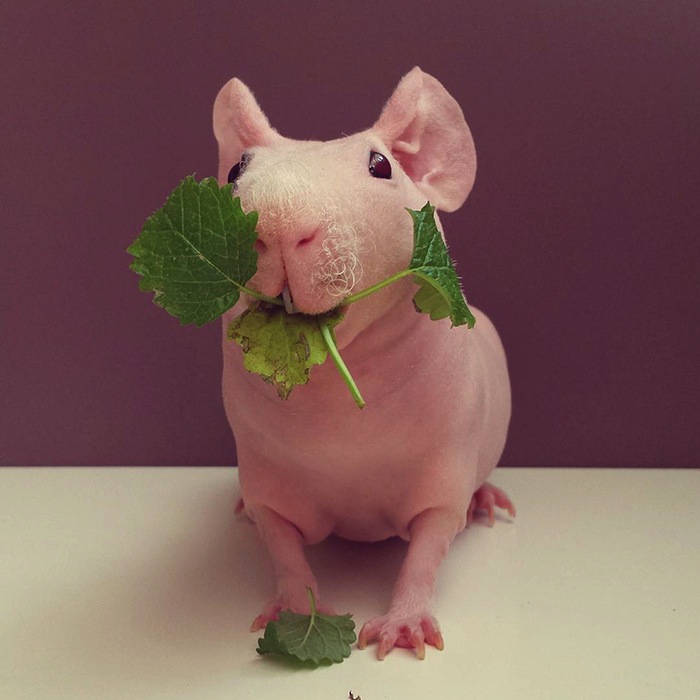 —
[via thedodo]
Facebook Comments:
Kommentare