For Love & Lemons – Daria Pleggenkuhle for Pre-Fall 2013 Lookbook (22 Pictures)
Für ihre neues Lookbook konnten die Masterminds Gillian Mahin und Laura Hall von "For Love & Lemons" die supersweete Düsseldorferin Daria Pleggenkuehle engagieren. I like her eyebrows! Zerbrechlich, grazil, unschuldig und gleichzeitig rauh, widerspenstig und zäh. Genau das macht auch die neue Kollektion von "For Love & Lemons" aus, in die die 50er, 80er und 90er Jahre ohne Frage mit einfließen. Auf den ersten Blick eine seltsame Mischung, auf den zweiten ein unschlagbar gut kombiniertes Trio. Ich steh' auf diesen Kontrastescheiß! Pastelltöne, Spitzen und große Blüten stehen gegen schwarz, Leder und nervöse Cut-outs. Die Location ist top, ebenso das Make-up. Was will man mehr?! Hier seht ihr eine Auswahl der besten Bilder, mehr unter www.forloveandlemons.com/collection/7. Da gibt es auch die vergangenen Lookbooks zu sehen. Very sweet & juicy ist auch das "About a Girl" Spring Lookbook. Wem's zu girlie ist…einfach wegschauen oder heulen.
"Like a Movie – For its summer/pre-fall 2013 lookbook, Los Angeles based label For Love & Lemons is inspired by the cult classic "Cry-Baby". Model Daria Pleggenkuhle has a 50s flair with a modern edge for the sunny lookbook images lensed by Zoey Grossman."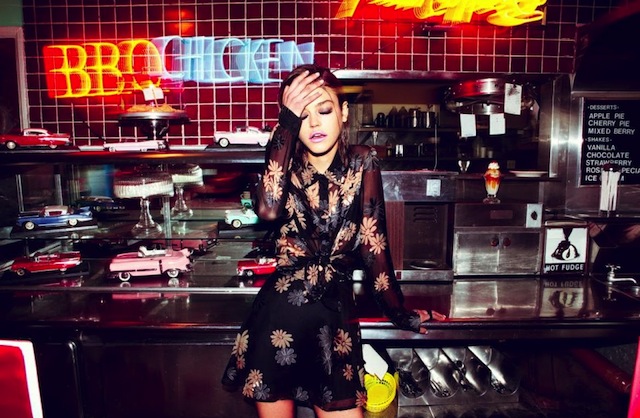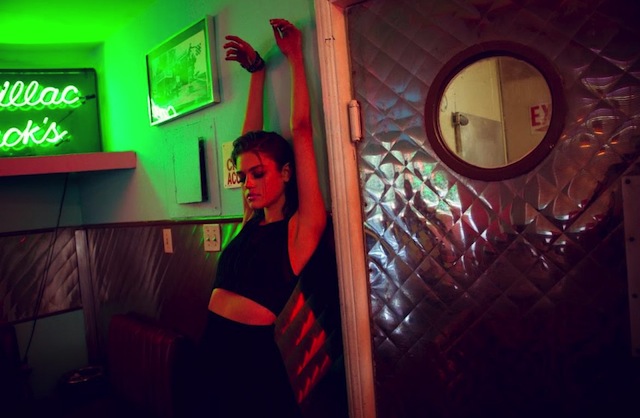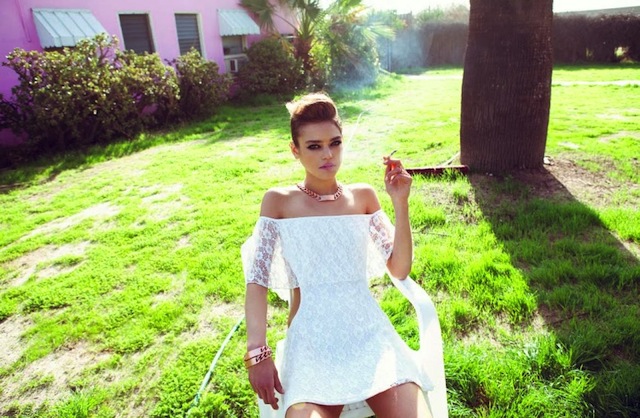 More pictures on page 2 – click below!
Facebook Comments:
Seiten: 1 2
Kommentare