Food Art Versions of Banksy's Street Art by Harley Langberg (7 Pictures)
Im Jahr 2013 verband Harley Langberg seine beiden großen Leidenschaften für Kunst und Essen miteinander und wurde im stetig wachsenden Feld der Food Art aktiv. Aus unterschiedlichsten Lebensmitteln zaubert Langberg mittlerweile z.B. die Konterfeis diverser Celebrities wie Kanye West, Marilyn Monroe oder Karl Lagerfeld auf seine Teller oder empfindet Werke von Meistern wie Picasso oder Van Gogh in Food-Versionen nach. Einige bekannte Werke von Street Art-Ikone Banksy, kreierte Langberg beispielsweise unter alleinigem Einsatz von etwas Auberginen- und Apfelschale, Paprika und Kaugummi. Wie genau das aussieht, erfahrt Ihr direkt hier unten:
Artist Harley Langberg has used eggplant, peppers, and other foods to create food art versions of street art by Banksy.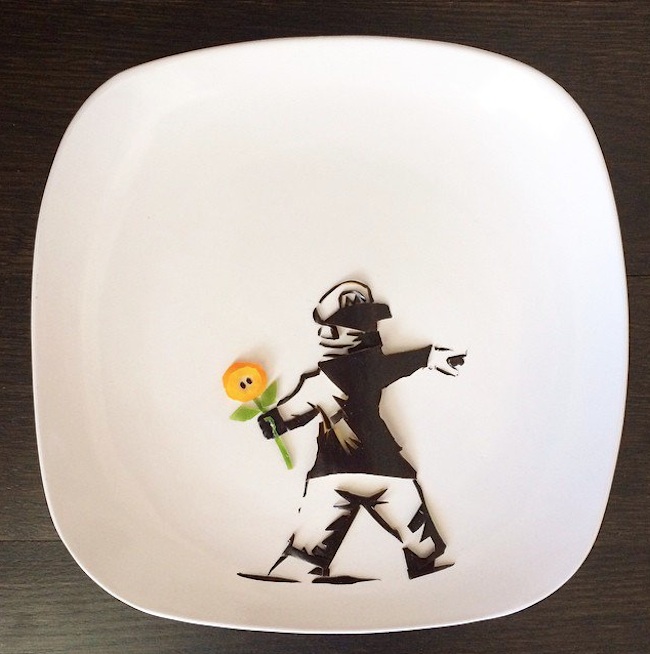 ___
[via Laughing Squid]
Facebook Comments:
Kommentare