Felipe Carrelli Turns Abandoned Cars into Public Art Installations (12 Pictures)
Was tut man mit einem PKW, der langsam vor sich hinverwest? Verschrotten? Verschrotten! Nicht so in Sao Paulo. Der dort ansässige Street Artist Felipe Carrelli verwandelt die seelenlosen, modrigen Zombiekarren in lebendige, urbane Kleingärten. Eine tolle Idee, die Nachbarschaft zu verschönern und dem Zivilisationsmüll einen neuen Nutzen zu geben. Um die verwahrlosten Autos kümmert sich sonst niemand und auch die Stadt kommt mit den Räumungsarbeiten nicht hinterher. Carelli und zwei befreundete Künstler (Tobias Rodil und Thiago Carvalhaes) riefen die Aktion "Ocupe Carrinho" (engl.: occupy the car) ins Leben, die von den Menschen in Sao Paulo, sowie der Stadt selbst – nach einigen Anlaufschwierigkeiten – dankend aufgenommen wird.
"Sao Paulo street artist Felipe Carrelli turns abandoned cars into art and garden spaces transforming neighborhood eyesores into beautiful public art installations."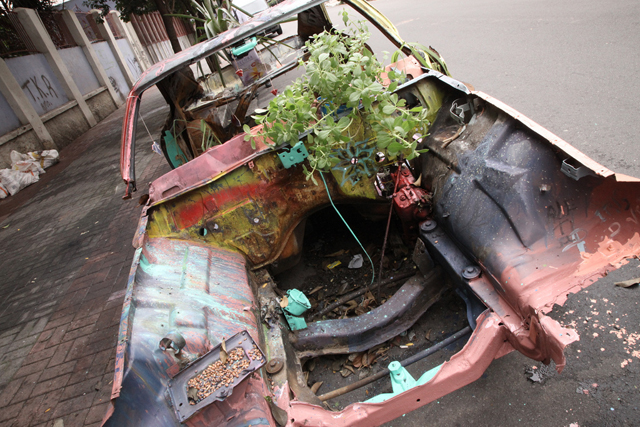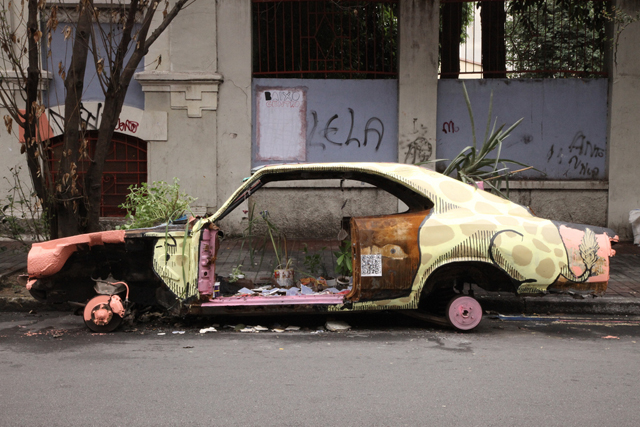 More pictures on page 2 – click below!
Facebook Comments:
Seiten: 1 2
Kommentare