"Famous Guns" – Illustrations by Federico Mauro (30 Pictures)
And he won't stop: nach den Sonnenbrillen, den Schuhen und den Gitarren gibt es jetzt: Knarren. Ein paar dieser Kampfgeräte werdet Ihr sofort zuordnen können, bei vielen anderen wird es ein große "Achjadaschauher" geben, Stichwort Bonnie & Clyde, Startrek, Rambo oder … T800. Ein paar Bilder haben wir hier für Euch, die ganzen Serie gibt's bei Federico Mauro – guckt mal:
"This is a personal project, just for fun. These images have been randomly selected via Internet search to improve my style and to learn to appreciate other people's taste. The selection of these images is an informative example of things that I like." – Federico Mauro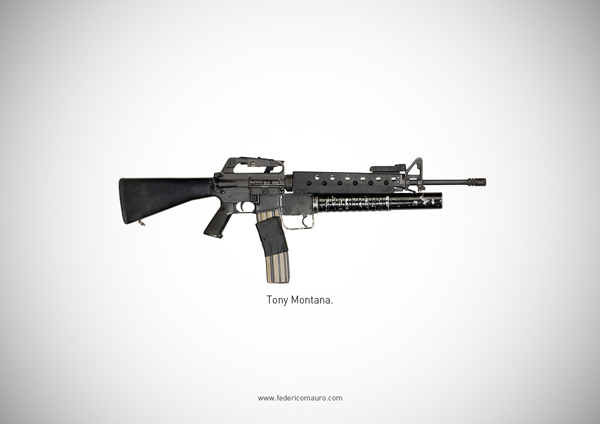 More pictures on page 2 – click below!
Facebook Comments:
Kommentare