"Behind The Scene" Installation by BISERama (14 Pictures)
Den Künstler Alex "BISERama" Becherer habe ich im letzten Jahr auf der ArtFair/BLOOOM kennengelernt, wo mich seine PARATROPOLIS-Installation überdurchschnittlich hart flashte. Hier ist sein neuestes Werk, einen weitere, massiv große Installation mit dem Namen "Behind The Scene", die der Künstler selbst wie folgt beschreibt:
"Der Vorhang, seit Jahrhunderten als verbergendes und gleichzeitig enthüllendes Element der feinen und darstellenden Künste eingesetzt, steht bei der Installations-Arbeit "Behind The Scene" im Vordergrund der Aussage. Die Arbeit verbindet Detailsuche mit medialem Dialog. Das Prinzip des Blicks um die Ecke, sowie die Fähigkeit des Querdenkens, wird ebenso wie die Verwirrung über ein teilweise verhülltes Hintergrundwerk als altbekanntes Lockelement des Mediums Vorhang eingesetzt. Es herrschen Widerstände und Störelemente innerhalb der Arbeit. Die Metapher für Spannungsräume,Gefahrensituationen oder gar ein außergewöhnliches Versprechen wird somit geschaffen und konsequent umgesetzt. Ohne Mut und Anstrengung die Installation auch zu betreten,sich zu ducken, zu strecken und hinter den Vorhang zu schauen, erschließt sich die Arbeit niemals in voller Gänze und wichtige Details bleiben unentdeckt."
Mir gefallen erneut die aus gehärtetem Styropor angefertigten Typo-Elemente, quasi das verhüllte Hintergrundwerk, das Hintergrundwissen des Künstlers, dessen Werk sich bei Weitsicht als Selbstportrait entpuppt. Erneut eine rundum spannende, gelungene Skulptur, ein paar Bilder findet Ihr hier unten, weitere Infos gibt es im Blog des Künstlers.
"The curtain, since centuries both a hiding and at the same time also revealing element of the fine and performing arts, is foregrounded in the message of the installation work "Behind The Scene". The work interconnects a detailed search with medial dialog. The concept of a view around the corner, the skill of lateral thinking, and the confusion caused by a partially obscured work in the background, are used as part of the enticing element of the curtain as a medium."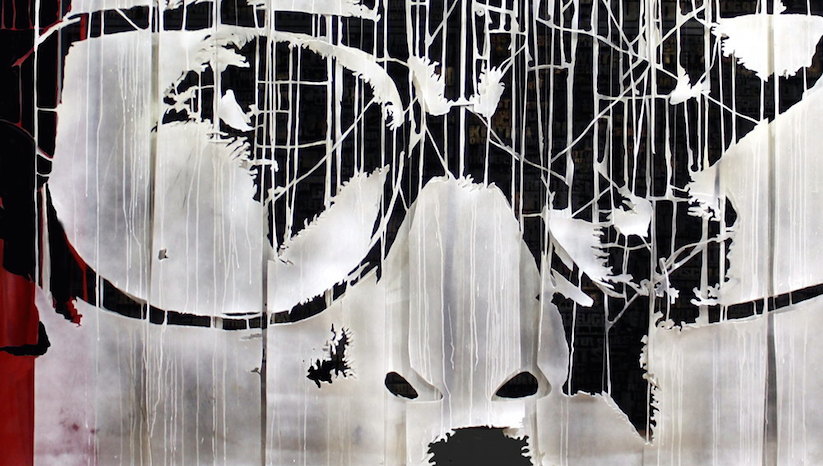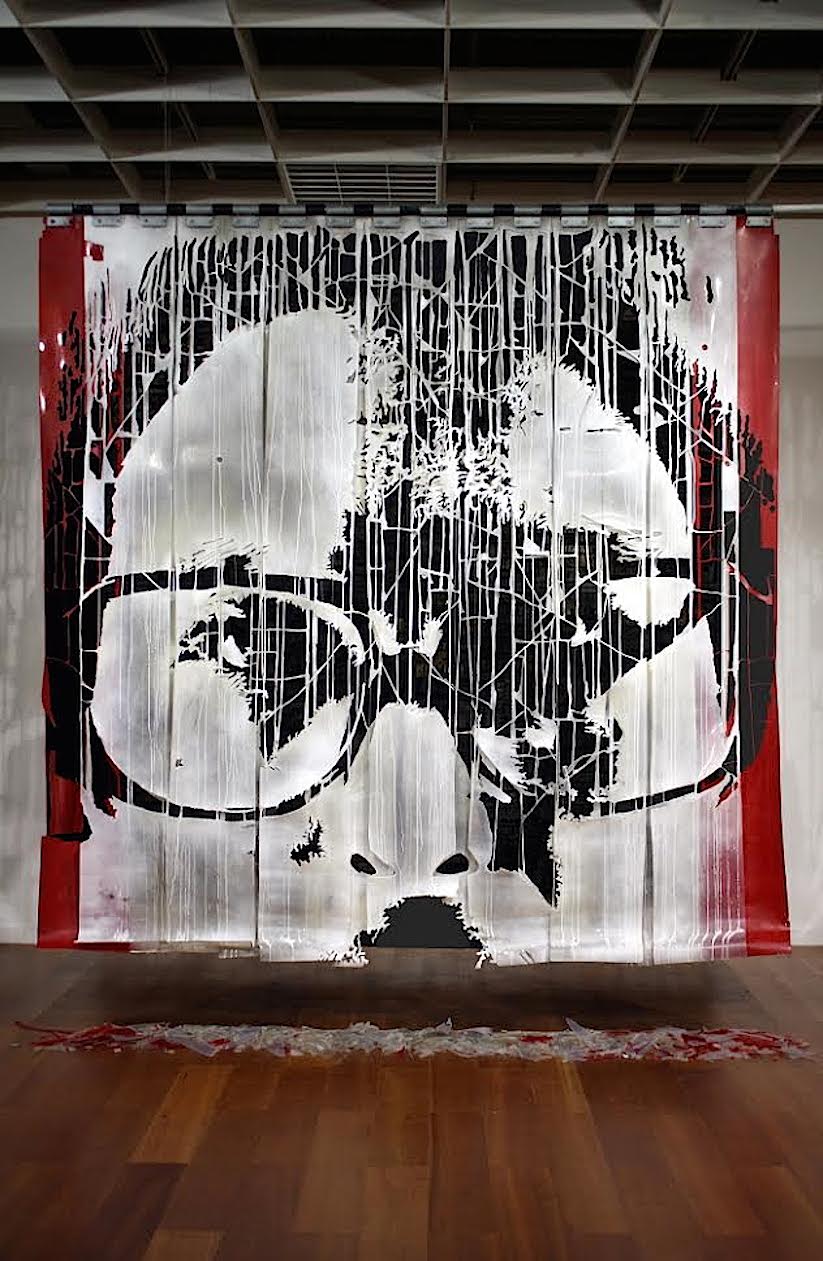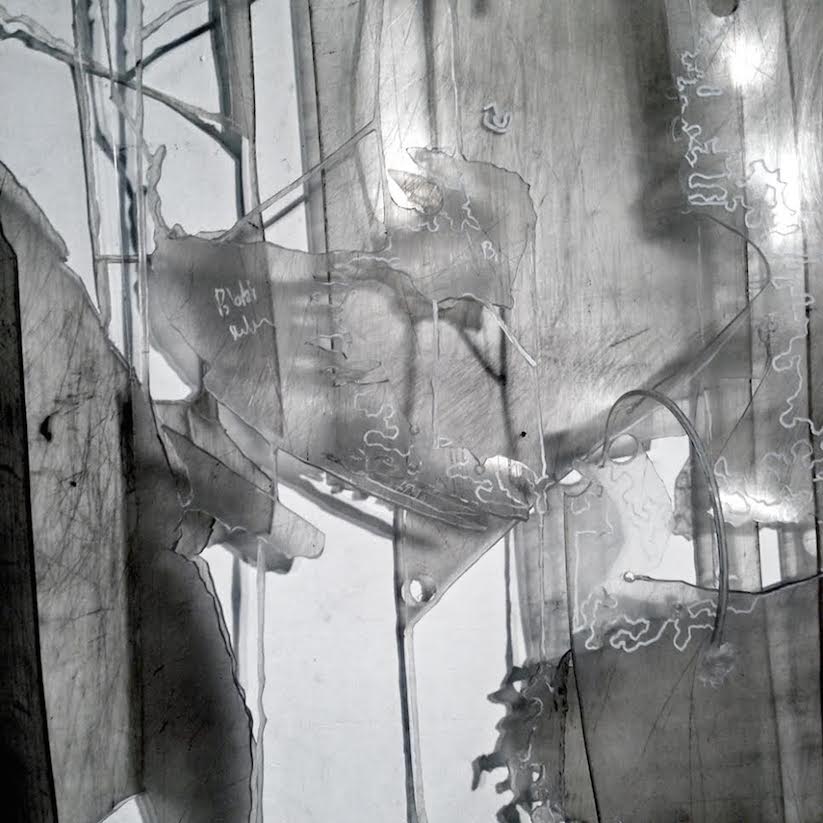 ___
[Danke @ Alex BISERama]
Facebook Comments:
Kommentare
Eine Antwort zu ""Behind The Scene" Installation by BISERama (14 Pictures)"