Awesome Sky-high Images of Los Angeles by Photographer Dylan Schwartz
Von Zeit zu Zeit gelingt es einigen Fotografen durchaus, uns mit eindrucksvollen Aufnahmen aus luftigen Höhen ins Staunen versetzen. Zuletzt war das bei den Bildern von Dito Tediashvili der Fall, der uns die atemberaubenden, landschaftlichen Gegebenheiten seiner Heimat Georgia im Südosten der Vereinigten Staaten von Amerika, aus der Vogelperspektive präsentierte. Bei den Helikopter-Aufnahmen des kalifornischen Fotografen & Creative Directors Dylan Schwartz (hier beim Instagram) geht es da schon etwas urbaner zur Sache. Die Dienste des talentierten Mannes aus Los Angeles sicherten sich in der Vergangenheit bereits namenhafte Unternehmen wie Toyota, Nissan, HBO, Sony, Warner Bros, Harley-Davidson, Time Warner oder IBM. Heute präsentierte uns der Kalifornier seine Heimatstadt Los Angeles aus einer ziemlich imposanten Perspektive. Just have a look + Enjoy:
Creative Director and photographer Dylan Schwartz's point-of-view is high above the cities he photographs, capturing the bridges, sports complexes, and tips of high rises from the cockpit of a helicopter. Most of Schwartz's images feature his hometown of LA as the subject, showcasing views from Hollywood to Chinatown during the hazy moments right before dusk and dawn.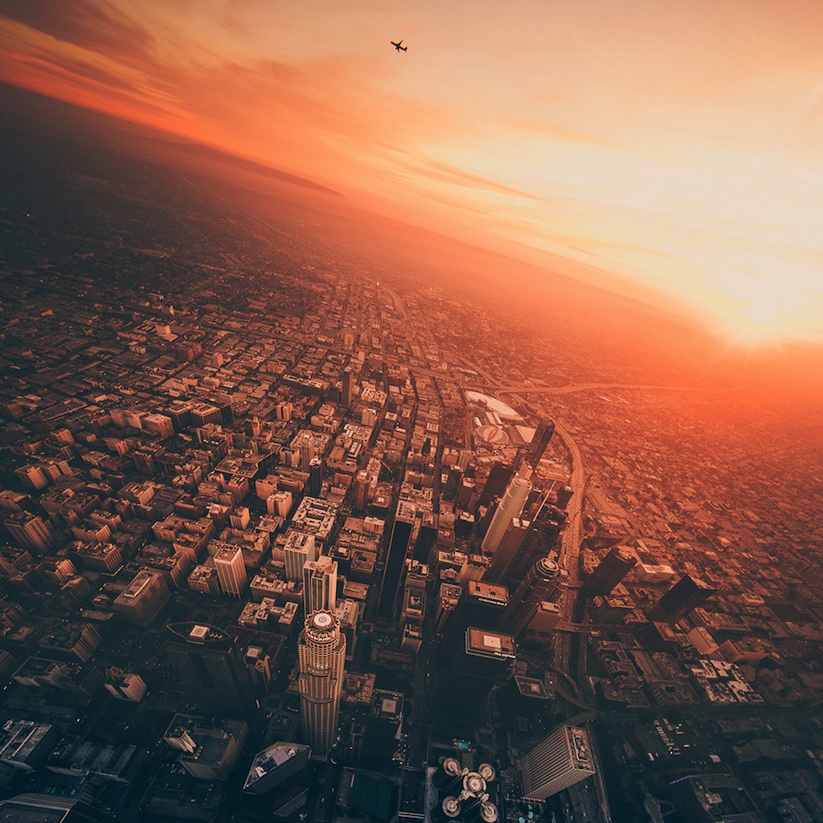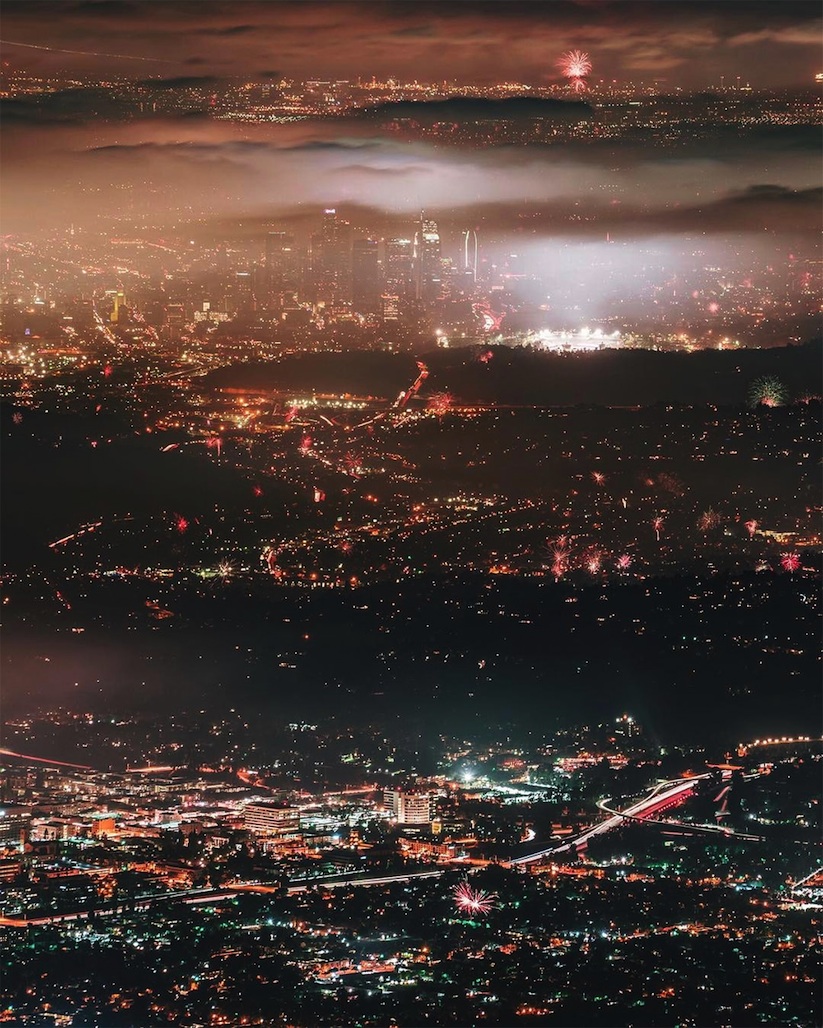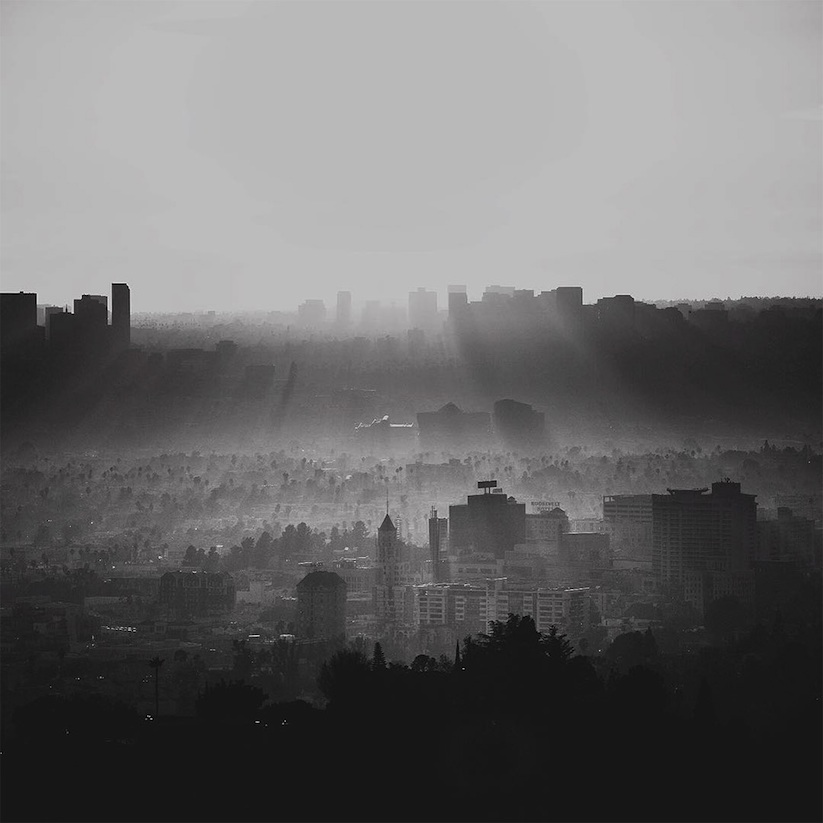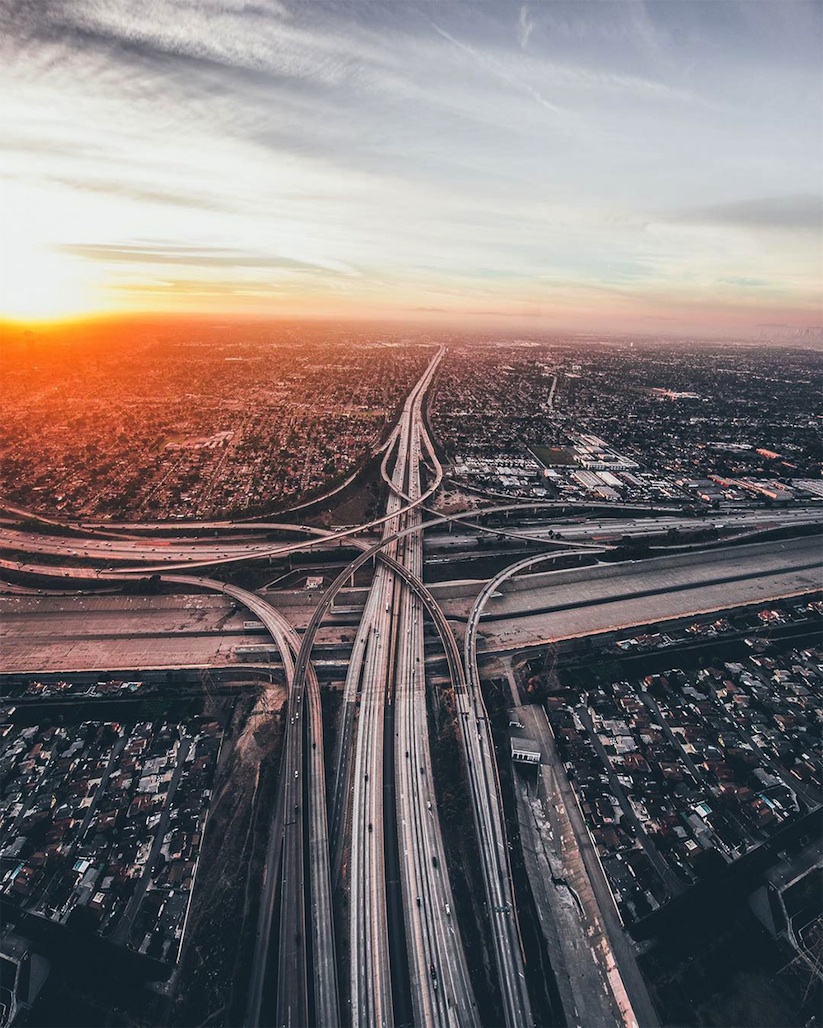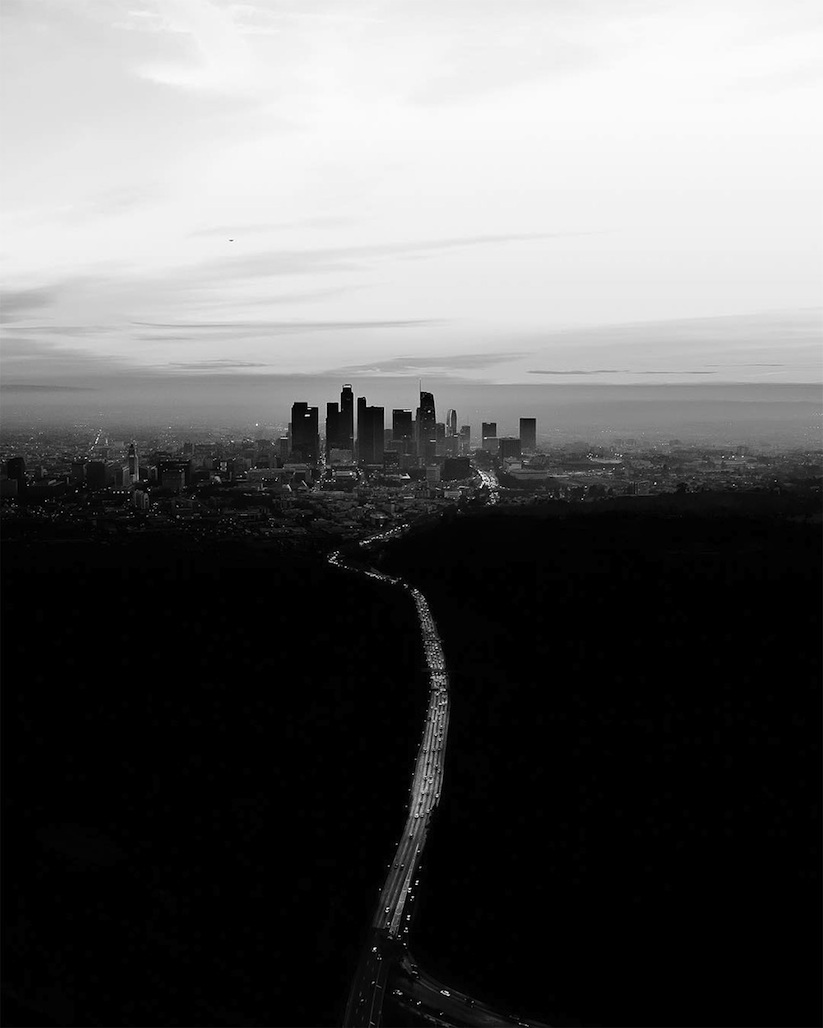 —
[via colossal]
Facebook Comments:
Kommentare